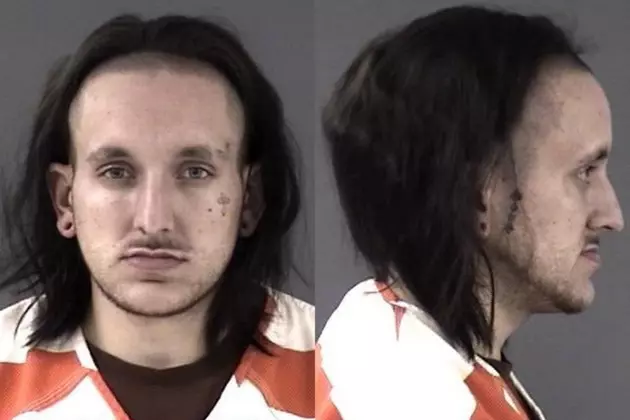 Oxy Bust Leads to 44 Months in Federal Prison for Cheyenne Man
Laramie County Sheriff's Office
A 26-year-old Cheyenne man has been sentenced to 44 months in federal prison for possession with intent to distribute fentanyl, the U.S. Attorney's Office says.
According to a criminal complaint, Troy Michael Painter was pulled over on March 2, 2022, in the area of S. Greeley Highway and Julianna Road for a vehicle registration violation.
A subsequent search of Painter's vehicle led to the discovery of approximately 23 grams of blue Oxy 30 pills (suspected fentanyl pills), a suspected Xanax pill, and suspected THC wax, along with used drug paraphernalia.
During a custodial interview, Painter reportedly admitted to being a user and distributor of fentanyl pills and said that he bought the pills from a supplier in Colorado on a weekly basis.
Painter was arrested and the following day, March 3, a search warrant was executed at his apartment in which two firearms -- a Sig Sauer P365 9mm handgun and a Stevens 12-gauge shotgun -- suspected controlled substances, packaging material, and drug paraphernalia were seized.
He was indicted in May on charges of possession with intent to distribute fentanyl and unlawful user of a controlled substance in possession of a firearm and later took a plea deal in the case.
Painter will be subject to three years of supervised release once he's released from prison.
READ MORE:
Meet the Four-Legged Heroes of the Cheyenne Police Department
They may not be able to leap tall buildings in a single bound, but make no bones about it, police dogs play a vital role in the fight against crime.
In many situations, they're the first ones to put their lives on the line to protect their human partners, proving that not all heroes wear capes, some wear fur coats.