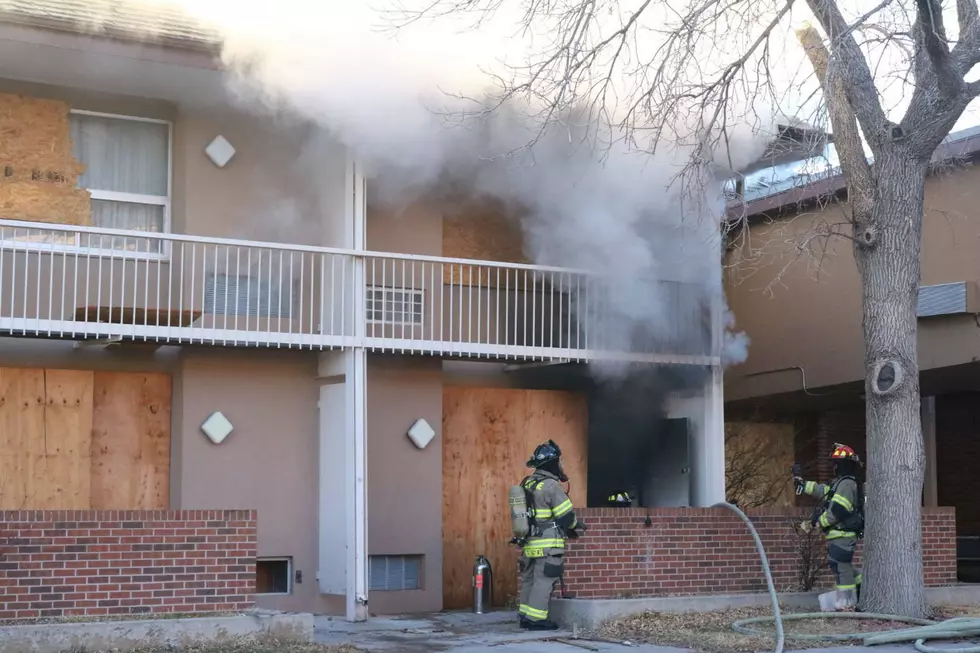 Cheyenne's Hitching Post Inn Catches Fire Again, Cause Under Investigation
City of Cheyenne
Officials are trying to figure out what sparked an early morning fire at the Hitching Post Inn Monday.
Cheyenne Fire Rescue spokesman Scott Smith says​ firefighters were called to the vacant hotel at 7:45 a.m. and had the fire under control in less than 15 minutes.
"The fire was located in a room on the first level," said Smith.  "There was moderate fire damage to the room and smoke damage to the hallway and second floor."
Smith says no injuries were reported.
It was just 10 days ago that the city's Building Safety Department sent a letter to the owner of the Hitching Post ordering her to demolish the blighted structure.