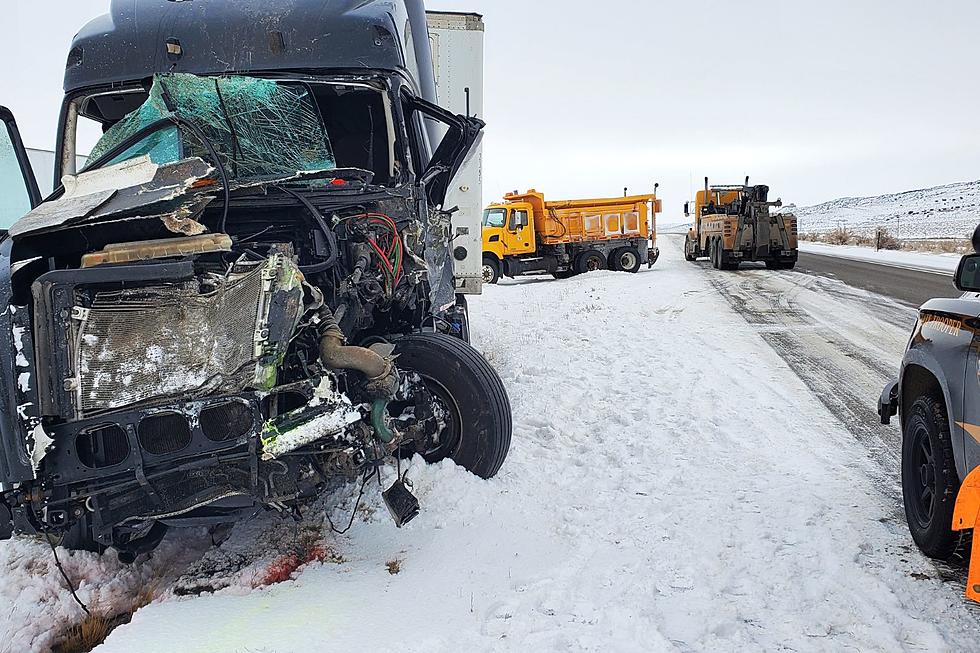 Southeast Wyoming Weather Could Make Travel Difficult
Wyoming Highway Patrol
As another round of snow as well as some strong winds move into southeast Wyoming today, travelers could face some adverse travel conditions problematic.
Cheyenne-based Dayweather Inc. developed this travel conditions map for Wyoming for today on the WYDOT Road and Travel conditions website:
Meanwhile, the Cheyenne Office of the National Weather Service is predicting snow, strong winds and blowing snow:
More snow is on the way for southeast Wyoming as a second low pressure system moves into the area. Winter Storm Warnings have been posted for the Snowy and Sierra Madre Range where 12-24 inches of additional snowfall is expected to fall. Snow spread into northern Carbon County near Muddy Gap and into the North Laramie Range where Winter Weather Advisories have been posted. An additional hazard with this next round of snow will be strong wind gusts as high as 50-60 mph that could produce areas of blowing snow. Hikers and snowmobilers could easily become disoriented and/or lost from the very poor visibility expected.
The agency posted this graphic on Tuesday afternoon.
See How School Cafeteria Meals Have Changed Over the Past 100 Years
Using government and news reports,
Stacker
has traced the history of cafeteria meals from their inception to the present day, with data from news and government reports. Read on to see how various legal acts, food trends, and budget cuts have changed what kids are getting on their trays.