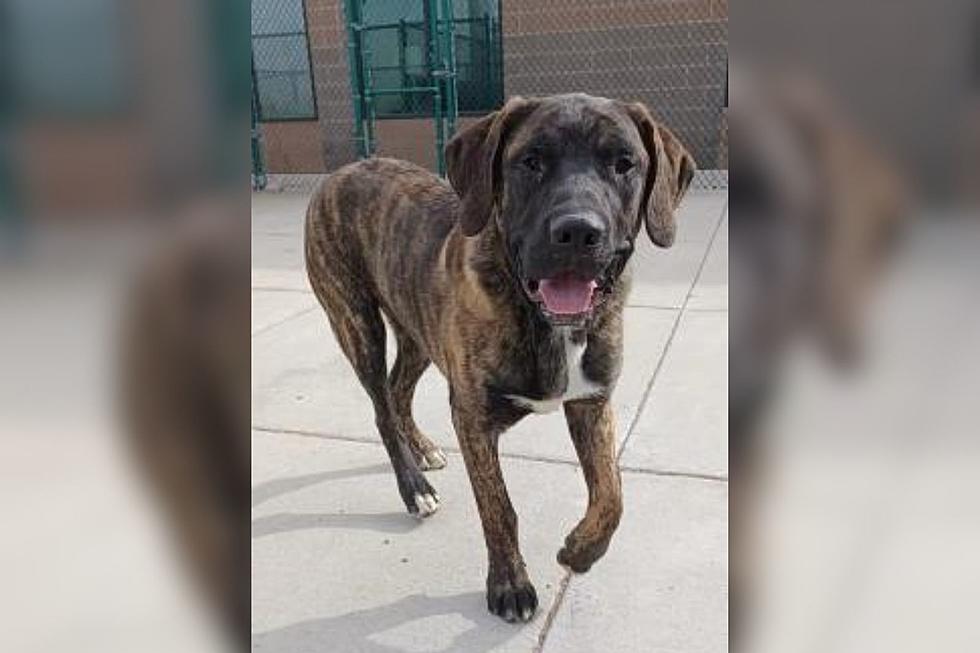 Dog From Hoarding Case Up for Adoption at Cheyenne Animal Shelter
cheyenneanimalshelter.org
One of the 64 dogs who were rescued from a hoarding situation in south Cheyenne last April is looking for a new loving home.
Perry, a 23-month-old mastiff/mix, is currently available for adoption at the Cheyenne Animal Shelter.
"He is super shy but sweet if you give him the chance to warm up to you," the shelter's website reads. "He loves to chase anything you throw and loves his toys."
Perry's adoption price is $200.
If you think you'd like to adopt this big cutie, you can stop by the shelter anytime between noon and 5 p.m. Monday through Saturday to meet him.
The hoarding case Perry was involved in, which also included a handful of cats and 13 miscellaneous birds, was the largest hoarding case the shelter has ever managed.
READ MORE:
Peeps for Your Dog...Yes, it is a real thing!
They aren't full of marshmallows but they are just as colorful as a real Peep. (And your dog would probably love to tear these to shreds!)
5 Fun Things to Try With Your Dog
Check out these 50 fascinating facts about dogs: