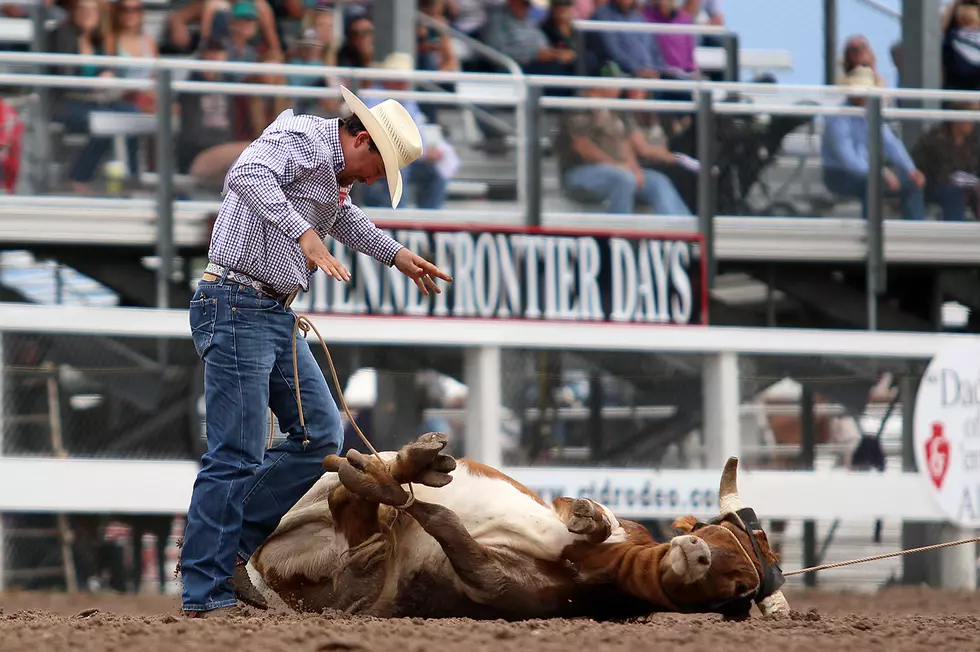 Cheyenne Frontier Days 2019 Just Got More Exciting With PBR
JENNY WEISS
It was just announced on Saturday night in Las Vegas at the PBR (Professional Bull Riders) World Finals that the PBR is bringing their Last Cowboy Standing competition to the Daddy of 'em All on July 22nd and 23rd of 2019.
The Last Cowboy Standing event is where 40 of the world's best bull riders compete for points and $100,000 first place prize.  This is by far the PBR's biggest and most popular event.  For the past 7 years, Last Cowboy Standing has been taking place in Las Vegas.  Last year, the PBR helped produce the CBR Championship at Cheyenne Frontier Days and the Velocity event, which were both broadcasted on RidePass (PBR's Western Sports Digital Network.) 
"We are honored to be selected as a stop in the premier bull riding tour of all,'" said Tom Hirsig, CEO, CFD, according to PBR. "Last Cowboy Standing fits right in line with the Western brand that is 'The Daddy of 'em All.'  Cheyenne Frontier Days is excited to reunite our partnership with the Professional Bull Riders, two organizations sharing the common goal of preserving Western heritage and the cowboy way of life."
Tickets will start to be available on December 15th: pbr.com, cfdrodeo.com or call 800-732-1727/307-778-7222