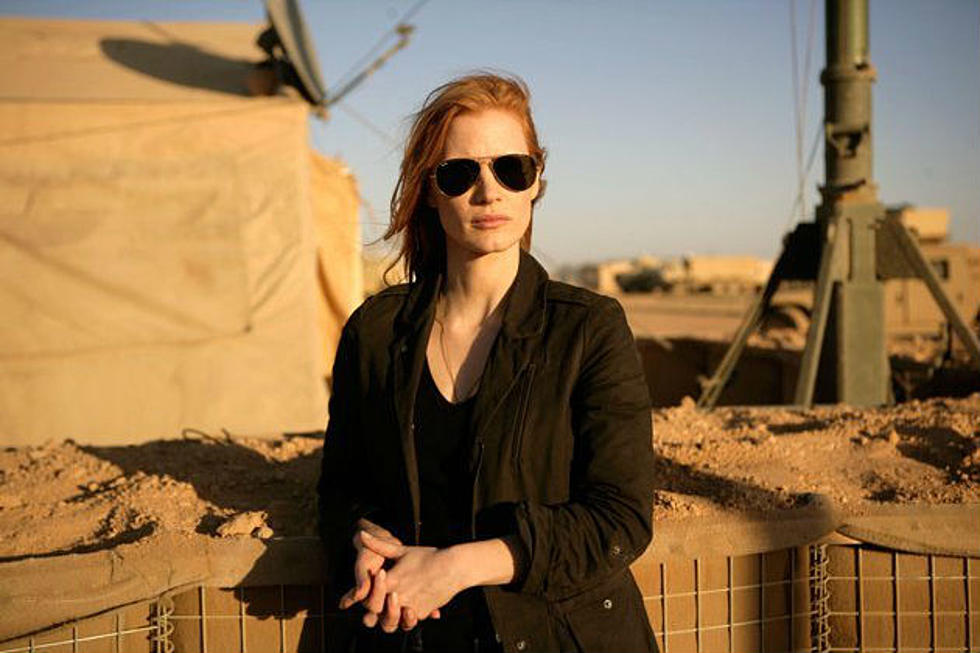 'Zero Dark Thirty' Releases One Last Trailer
Columbia Pictures
Kathryn Bigelow's 'Zero Dark Thirty' is getting some serious awards buzz as we head into statue season, and it only seems fitting they released the final trailer today on the heels of the film's Golden Globe nominations.
Though many audiences won't be able to see 'Zero Dark Thirty' until it goes wide in January, the film is getting a limited holiday release this month, just in time for a big awards season push. The Golden Globes announced their nominees this morning, and included on that list was 'Zero Dark Thirty' for best film, best director, best screenplay, and best actress for Jessica Chastain's amazing portrayal of Maya, the CIA agent who dedicates her career to bringing Osama bin Laden down.
Based on the true story of the CIA mission to find Osama bin Laden in the decade following the horrific attack on New York's World Trade Center on 9/11, 'Zero Dark Thirty' follows the arduous journey to hunt down the man who successfully disappeared and stayed hidden for the better part of 10 years, culminating in the infamous Navy SEAL team strike on his hideaway in Abbottabad, Pakistan.