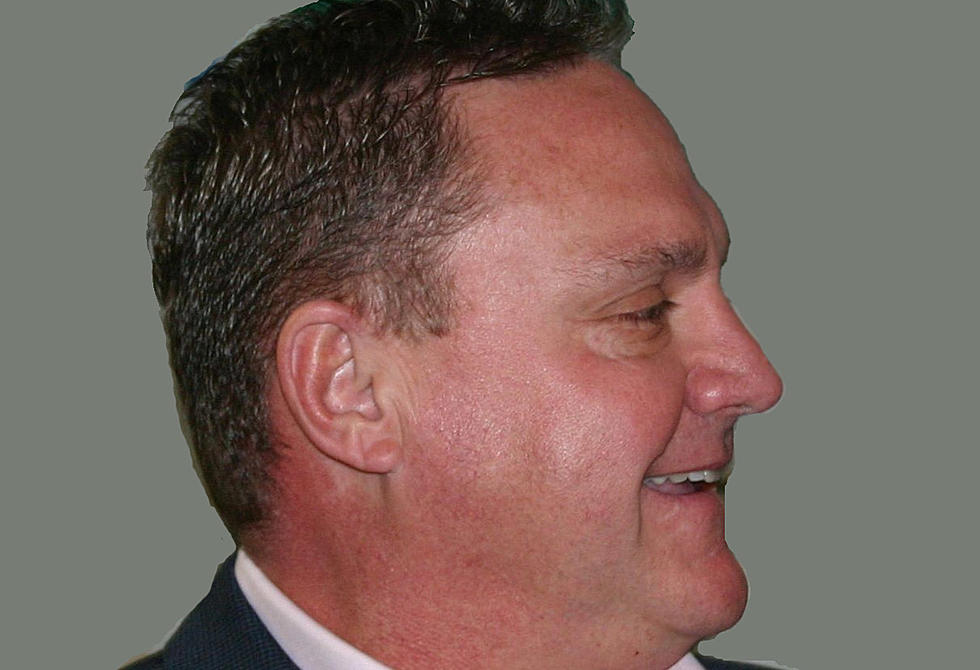 Wyoming Supreme Court Hears AG, Cercy Attorneys About Sex Assault Conviction
Tom Morton, Townsquare Media
CHEYENNE -- The second trial of former Casper businessman Tony Cercy in November, in which he was convicted of third-degree sexual assault and sentenced to a six- to eight-year prison term, violated his Fifth Amendment right to not be tried twice for the same crime, his attorney told the Wyoming Supreme Court on Tuesday.
The conviction also is absurd because Wyoming law states oral sex is a crime under first- or second-degree sexual assault and is not a component of third-degree sexual assault, argued Sean Connelly of Denver.
Finally, Natrona County District Court Judge Daniel Forgey erred in Cercy's second trial in Hot Springs County in November when he would not allow a jury instruction that would have prevented the jury from convicting on a non-existent crime, Connelly said.
Cercy, former owner of Power Service in Mills, was arrested in July 2017 for allegedly assaulting a 20-year-old woman at his former house at Alcova Lake and charged with first- (rape), second- and third-degree sexual assault. He was acquitted of the first two counts in a trial in Natrona County District Court in February 2018, but deadlock on the third-court of third-degree sexual assault. Cercy asked for a mistrial. Forgey declared a mistrial. Former District Attorney Mike Blonigen refiled the third-degree count. Forgey changed the venue to Hot Springs County where a jury found Cercy guilty.
Tuesday's hearing marked the fourth time that Cercy has appealed to the Wyoming Supreme Court, but it was the first time that the court held oral arguments that had been discussed in previous court filings by the defense and the Wyoming Attorney General's Office, which is representing the Natrona County District Court.
For his part, Cercy was not present for the hour-long hearing.
But more than 50 of his friends and family members packed half the benches in the gallery.
During his argument, Connelly said that a jury cannot acquit on first- and second-degree sexual assault, but then convict on the lesser crime of third-degree sexual assault.
But Justice Lynne Boomgaarden corrected him, saying third-degree sexual assault is not a lesser offense.
Connelly responded that the criminal liability is higher for first- and second-degree sexual assault, adding that the prosecution insisted that the three charges against Cercy were all one incident and could not be separated. "This was an all-or-nothing case."
During his rebuttal, Assistant Attorney General Benjamin Fischer said that Cercy requested a mistrial on the third-degree count during the first trial, and that caused him to lose his double jeopardy defense.
Fischer cited a U.S. Supreme Court case that illustrated a similar issue with the Cercy case: A group of men robbed people playing poker. A defendant was accused of being one of the robbers, and at his trial he did not deny there was a robbery of one of the men but insisted he didn't do it. He was acquitted. But he was tried for robbing another poker player and was found guilty. The jury instructions for both trials were nearly the same.
Many of the arguments and evidence presented during the second trial were similar to the first trial.
But the prosecution, Fischer said, issued new evidence at the second trial, including data on Cercy's phone that indicated he was awake the night of the assault when he said he was asleep, evidence on the victim's phone showed she could not have walked from Cercy's house to a friend's mobile home where she asked for help, and that DNA from Cercy and the victim was found on a blanket.
Fischer also defended Forgey's refusal to issue recommended jury instructions from Cercy because they would have misstated the law. "The jury instructions would have only confused the jury."
One of those instructions would have asked the jury to mark on their verdict what they understood the law to be about third-degree sexual assault and oral sex, he said.
Justice Keith Kautz said he'd never heard of a jury being asked to "fill in the blanks" on a verdict
In his response, Connelly said this was a retrial of the same single "black and white" issue, and that violated double jeopardy.
"We ask this court to uphold the double jeopardy claim and reverse the conviction," Connelly said.
At the end of the hearing, Chief Justice Michael Davis said the court would take the matter under advisement and issue a ruling later, but gave no indication how long that may take.