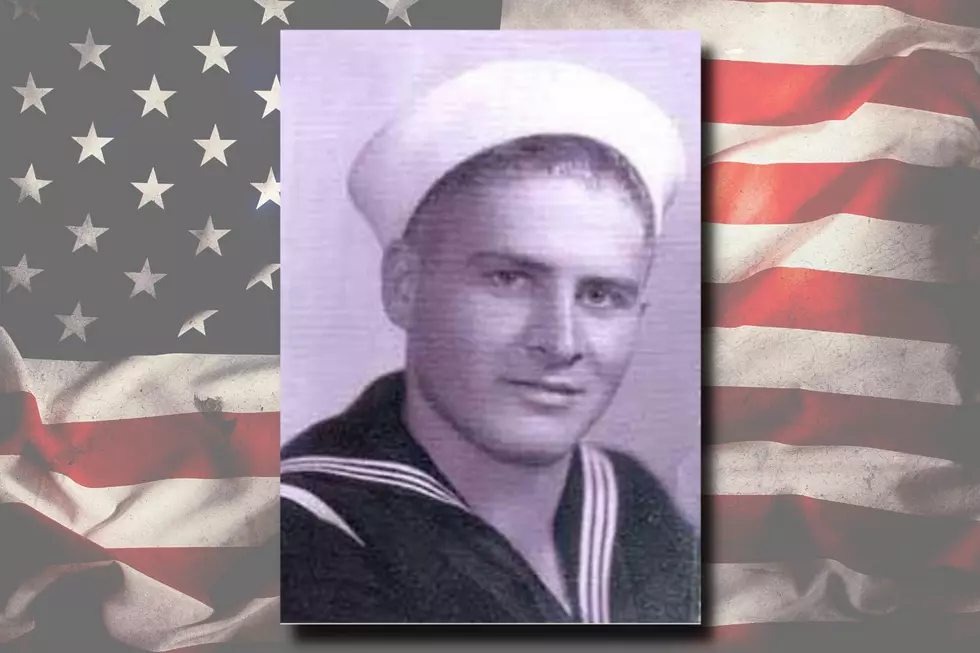 Wyoming Pearl Harbor Sailor Honored With Arlington Burial
U.S. Dept. of the Navy/Canva Pro
A Wyoming sailor who died in the Japanese attack on Pearl Harbor will be re-buried with full honors at the  Arlington National Cemetery later this month.
That's according to a news release from the U.S. Navy Office of Community Outreach. Herman Schmidt was born in Kansas,  but grew up in Sheridan.
He was a Gunner's Mate 3rd Class on the U.S.S Oklahoma. Until recently his body was unidentified, one of 388 service members killed on the Oklahoma whose bodies remained unidentified. But in 2015, those remains were disinterred as part of Project Oklahoma, an effort to identify those whose remains had not yet been identified.
Part of that effort included extracting DNA from the remains and contacting family members of the unidentified sailors and asking for DNA samples to use as a reference. Schmidt's remains were identified on Jan. 13, 2021.
He is currently buried in Hawaii, but will be interred at the National Cemetery on Feb. 24. According to the release, the Oklahoma was one of the first ships hit in the Pearl Harbor attack:
The U.S.S. Oklahoma began capsizing as the Japanese planes strafed the deck with machine gun fire. After being struck by six more torpedoes, the Oklahoma's port side was torn open and within 15 minutes of the fist torpedo strike, she had rolled completely over, trapping those crewmembers not fortunate enough to escape within her hull.
While efforts to rescue those trapped inside continued over the next few days, 429 U.S.S. Oklahoma sailors died, including Schmidt. He was recognized with several awards by the Navy:
Awards and Decorations*
Purple Heart Medal
Combat Action Ribbon
Good Conduct Medal
American Defense Service Medal (with Fleet Clasp)
Asiatic-Pacific Campaign Medal (with Bronze Star)
American Campaign Medal
World War II Victory Medal
10 Favorite Party Foods For Your Super Bowl Gathering
What would a football party be without some classics AND a few new favorites? Nobody said this was a collection of health food, by the way. Let's make your party a smash with these appetizers. You may get nominated to do this every year.