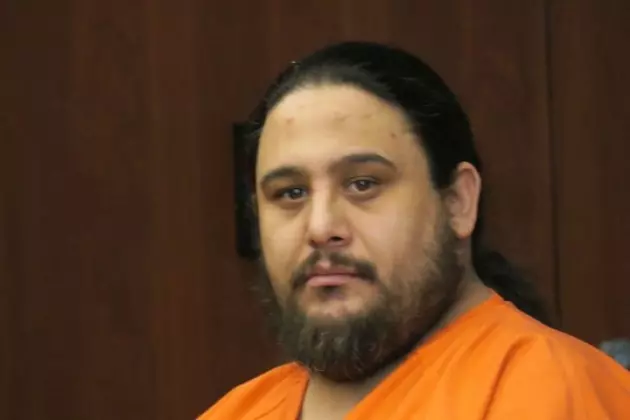 Wyoming Man Sentenced To 10 Years For Drug, Firearm Crimes
Tom Morton, Townsquare Media
A homeless man with a long criminal history in Wyoming was sentenced to 10 years of imprisonment for drug and firearms crimes on Friday, according to federal court records.
U.S. District Court Judge Alan Johnson handed down the prison sentence to Daniel Gerken, and also ordered him to be on probation after his release, undergo cognitive/behavioral treatment, pay special assessments of $200, and pay $250 in community restitution, according to minutes of the hearing in Cheyenne.
Gerken, who was 35 when arrested in December, pleaded guilty on March 23 to possession with intent to to distribute methamphetamine and using a firearm during a federal drug trafficking crime.
Gerken was sentenced to five years of imprisonment for the drug crime, and then an automatic consecutive sentence for the use of a firearm during the commission of a federal drug-related crime.
The federal case dated Feb. 7 started as a state case in Gillette in December, according to the affidavit by a U.S. Bureau of Alcohol, Tobacco, Firearms and Explosives agent that accompanied the criminal complaint.
During the execution of a search warrant for other suspects on Dec. 19, the Campbell County Sheriff's Office met with Gerken who was arrested for possessing marijuana,  methamphetamine and a pistol.
The case moved to Natrona County Circuit Court in February when he was charged with one count of delivery of methamphetamine.
On Feb. 17, Gerken told Circuit Court Judge Steven Brown during his initial appearance that he was homeless, had no phone, was unemployed, and had been in Casper only one day — overnight in the county jail. He said the last place he lived was in Glenrock.
Gerken's criminal history in Wyoming includes convictions for receiving stolen property and drugs.