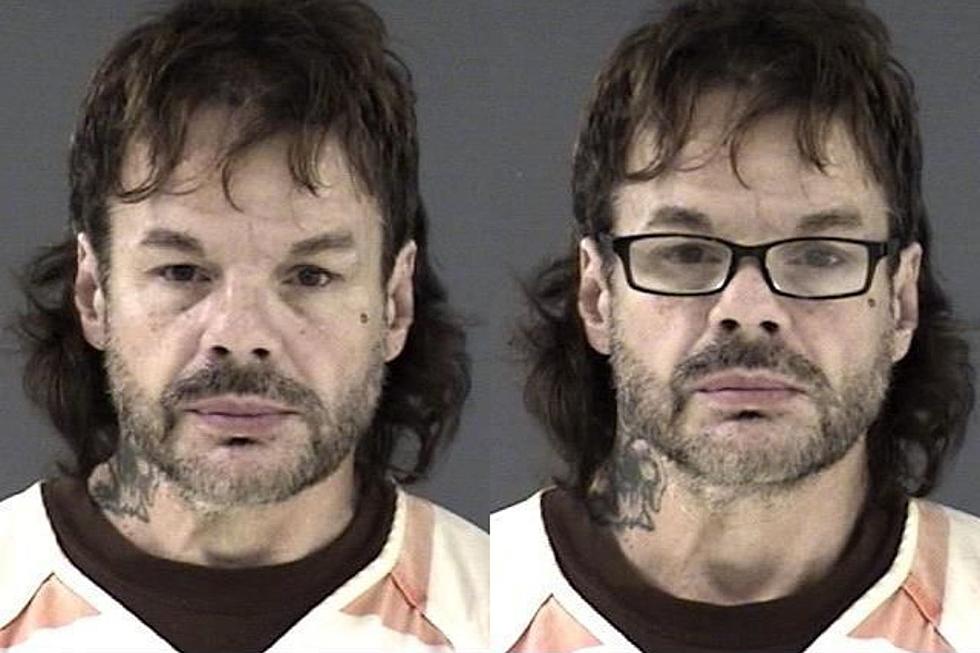 Wanted Cheyenne Transient Captured Thanks to Tipster
Laramie County Sheriff's Office
Thanks to a tipster, a 58-year-old Cheyenne transient on the Laramie County Sheriff's Office's "10 Most Wanted" list has been captured.
Deputy Martinez says he was called to 711 E. Allison Rd. shortly after 10:30 a.m. yesterday, July 19, after receiving a phone call from a woman saying that Scott Dearole Bressette was currently at the house.
Knowing Bressette had an active warrant for his arrest from being on the "10 Most Wanted" list, Martinez called for a cover unit.
Martinez says when he arrived at the house and asked the owner if Bressette was there, the owner told him that Bressette was in the basement packing up, but wouldn't let him enter the house.
Martinez says while he was waiting at the door, Bressette entered the living room, saw him, and took off running.
Thanks to Deputy Mosbacher's help, Bressette was eventually tased, handcuffed, and searched.
Martinez says Bressette had 48 fentanyl pills, 2.4 grams of suspected methamphetamine, less than 3 grams of a green leafy substance, and approximately $1,740 cash on him.
Bressette was booked into the Laramie County Detention Center on the warrant, which was for a probation violation on original charges of unlawful entry and possession of methamphetamine, as well as charges of possession of a controlled substance - third time or more, possession of Schedule I and II narcotics, and interference with a peace officer - no injury.
Since posting its "10 Most Wanted" list on Facebook a little more than five weeks ago, the Sheriff's Office has caught 17 people -- Michael Christopher Gutierrez, Linda Darlene Erwin, Jamar Lee Jackson, April Dawn Lindauer, Dakota Sky Pratt, Larry Dean Washington, Frank Jay Hardy Jr., Jessey Michelle Smith, Stacey Raymond Walter, Jessica Marie Olivares, Jared James Munoz, Jayme Mae Russell, Donald Eugene McDaniel, Erik Robert Woolley, Thomasine Wilson, Joshua Lee McCard, and Bressette.
Savion Maleak Selby, who was on the list before it was publicized, was also taken into custody on June 9.
Shanna Jolley was removed from the list due to her warrant being quashed.
The Sheriff's Office is currently looking for the following seven people:
RELATED:
Al Capone's Canadian Hideout