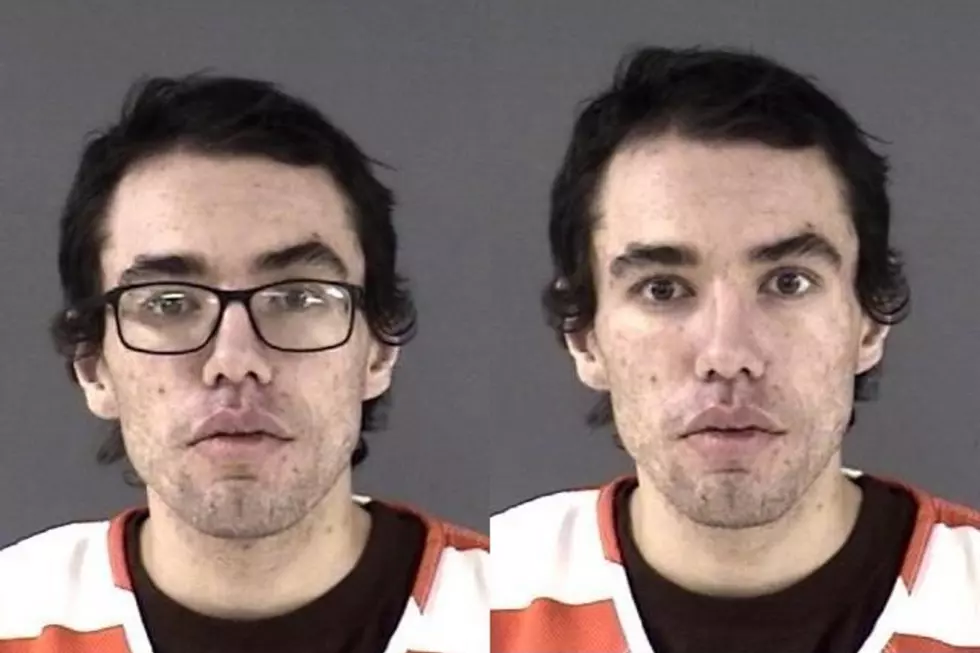 UPDATE: 20-Year-Old Charged With Attempted Murder in Cheyenne Shooting
Cheyenne Police Department
UPDATE:
A 20-year-old Cheyenne man has been charged with attempted second-degree murder and aggravated assault following a Tuesday evening shooting in east Cheyenne.
Police spokeswoman Alex Farkas says officers were called to the scene in the 1800 block of E. 19th Street at approximately 5:35 p.m. and arrived to find a man with a gunshot wound.
The victim was taken to Cheyenne Regional Medical Center where he remained hospitalized as of late Wednesday morning. Farkas did not know his condition.
"Through the investigation, officers learned that the suspect, Solomon Nunez, 20, of Cheyenne, entered into a verbal altercation with the victim in the basement of the residence," Farkas said in a news release.
"As the argument escalated, Nunez reportedly pulled a firearm and shot him," she added.
Farkas says another man at the residence heard the argument and went downstairs to intervene, witnessing the shooting.
"Nunez then pointed the firearm in the direction of the second victim, who retreated back up the stairs," said Farkas. "Nunez then fled from the residence on foot."
Nunez was taken into custody about an hour later after police determined he was at the Pioneer Hotel located at 209 W. 17th Street.
"Keeping our community safe requires teamwork," said Chief Mark Francisco. "I want to commend the patrol officers who quickly located the suspect, as well as the detectives and crime scene investigators who worked late into the night to interview witnesses and gather evidence to build a solid case."
"Also, special thank you to Laramie County Sheriff's Office deputies and AMR personnel for providing additional assistance and support," he added.
Nunez is currently being held in the Laramie County Detention Center on a $75,000 cash bond. His preliminary hearing is scheduled for Jan. 12 at 1:30 p.m.
---
ORIGINAL STORY:
BREAKING: Suspect in Custody Following Shooting in Cheyenne
A man is in custody following a shooting in east Cheyenne, police say.
According to a department Facebook post, the shooting occurred shortly after 5:30 p.m. this evening, Jan. 3, in the 1800 block of E. 19th Street.
"Responding officers located one adult male victim with a gunshot wound," the post reads.
When asked Tuesday night whether the victim was killed or not, Public Information Officer Alex Farkas told KGAB Radio, "The information I am able to share at this time is contained in the social media post."
Police are currently investigating the incident, but do not believe there is any ongoing threat to the community.
This story will be updated as soon as more information becomes available.
LOOK: Here's where people in every state are moving to most
KEEP READING: Scroll to see what the big headlines were the year you were born
Here's a
look at the headlines
that captured the moment, spread the word, and helped shape public opinion over the last 100 years.