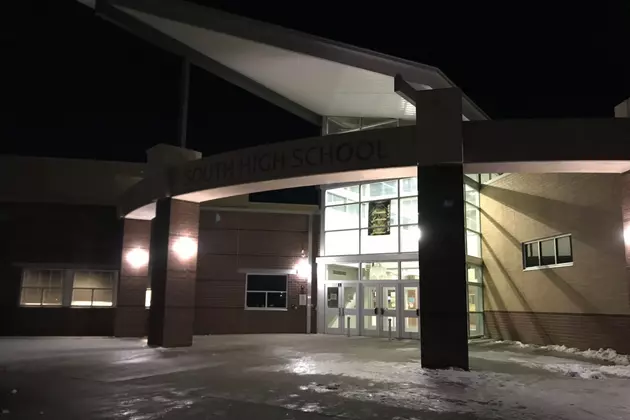 Suspect Sought After Teen Stabbed at Cheyenne South High School
Joy Greenwald, Townsquare Media
Cheyenne police are hunting for a suspect after a teen was stabbed late Friday night at South High School.
Public Information Officer Alex Farkas says the incident occurred around 11 p.m.
"A 16-year-old male victim sustained multiple stab wounds and was transported to Cheyenne Regional Medical Center for treatment," Farkas said in a news release Saturday evening.
"The preliminary investigation suggests a physical altercation occurred near the front entrance of the school," she added.
Police are asking anyone with information about the stabbing to call Detective Pendleton at 307-633-6666.
School Resource Officers are also actively involved in the investigation and can be contacted regarding concerns or tips.
Students and community members can report information anonymously through the Safe2Tell hotline (1-844-996-7233) or online at safe2tellwy.org.
LOOK: What major laws were passed the year you were born?
Data for this list was acquired from trusted online sources and news outlets. Read on to discover what major law was passed the year you were born and learn its name, the vote count (where relevant), and its impact and significance.
Meet the Four-Legged Heroes of the Cheyenne Police Department
They may not be able to leap tall buildings in a single bound, but make no bones about it, police dogs play a vital role in the fight against crime.
In many situations, they're the first ones to put their lives on the line to protect their human partners, proving that not all heroes wear capes, some wear fur coats.