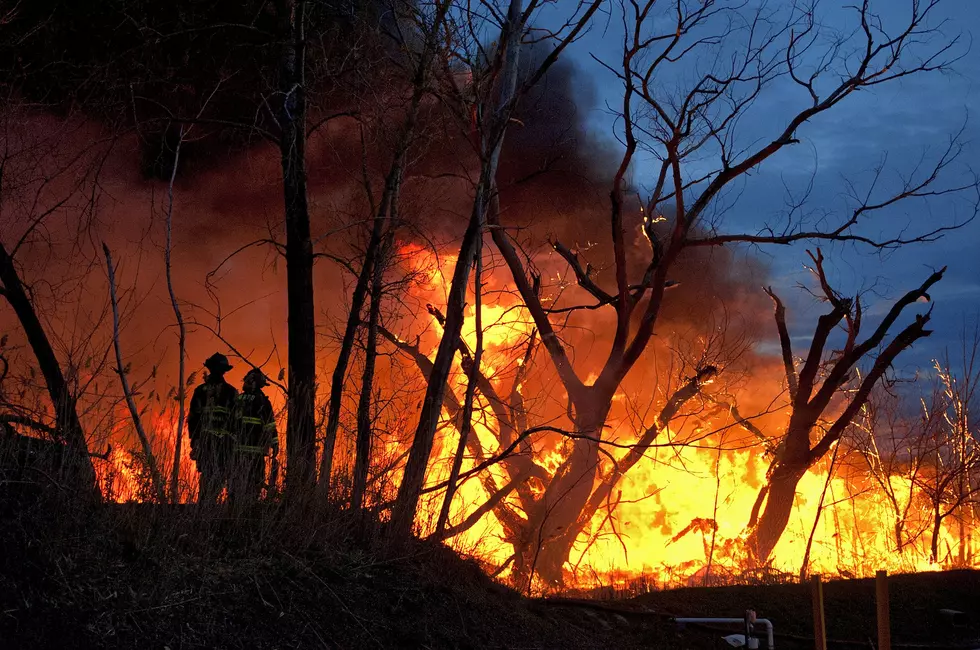 Fire Weather Watch Tuesday for Southeast Wyoming
Michael Bocchieri
The National Weather Service has issued a Fire Weather Watch in effect through the day Tuesday (September 24). Platte, Goshen, Laramie, and parts of Albany counties are in the watch.
"A Fire Weather Watch means that critical fire weather conditions
may develop. Listen for later forecasts and possible Red Flag Warnings." - NWS
URGENT - FIRE WEATHER MESSAGE
National Weather Service Cheyenne WY
231 PM MDT Mon Sep 23 2019

...CRITICAL FIRE WEATHER CONDITIONS POSSIBLE FOR PORTIONS OF FIRE
WEATHER ZONES 309 AND 310 ON TUESDAY...

WYZ309-310-241200-
/O.NEW.KCYS.FW.A.0022.190924T1600Z-190925T0100Z/
South Laramie Range/Medicine Bow NF-
Platte/Goshen/Central and Eastern Laramie-
231 PM MDT Mon Sep 23 2019

...FIRE WEATHER WATCH IN EFFECT FROM TUESDAY MORNING THROUGH
TUESDAY EVENING FOR GUSTY WINDS AND LOW RELATIVE HUMIDITY FOR
FIRE WEATHER ZONES 309 AND 310...

The National Weather Service in Cheyenne has issued a Fire
Weather Watch, which is in effect from Tuesday morning through
Tuesday evening.

* AFFECTED AREA...Fire Weather Zones 309 and 310, especially along
  the Interstate 80 corridor.

* WIND...West 20 to 25 MPH with gusts in excess of 35 MPH
  possible.

* HUMIDITY...12 to 15 percent.

* IMPACTS...any fires that develop will likely spread rapidly.
  Outdoor burning is not recommended.