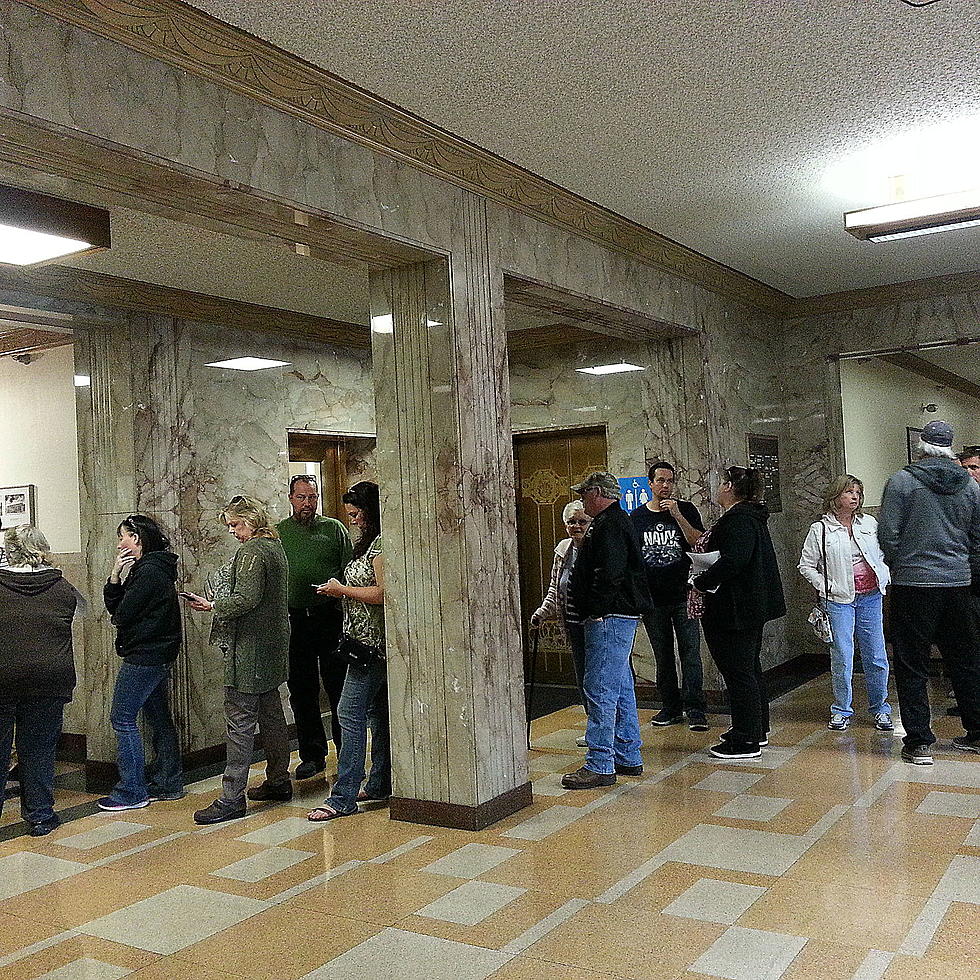 Crossover Voting Ban Bill Introduced In 2023 Wyoming Legislature
Susan Burk, Townsquare Media
Supporters of banning Wyoming voters from changing party affiliation to vote in primary elections in the state will try again in 2023 to get a bill passed in the legislature.
You can read House Bill 0103 here. It's sponsored by Rep. Jeremy Haroldson [R-Platte/Laramie counties].
It's co-sponsored by Representative(s) Angelos, Jennings, Knapp, Locke, Pendergraft, Penn, Rodriguez-Williams, Slagle, Smith, Strock, Tarver, Ward, Winter and
Senator(s) Biteman, Driskill, Laursen, D.
Opponents of crossover voting in Wyoming primary elections have been trying for years to get the practice banned, so far without final success.
Former President Donald Trump threw his support behind similar legislation last year in an effort to make sure his arch-nemesis, then Rep. Liz Cheney was defeated in the 2022 GOP Primary. That legislation failed, although Cheney went down to defeat by a wide margin anyway.
But crossover  voting opponents were energized even prior to that by the 2018 GOP gubernatorial primary election in which Mark Gordon defeated Foster Friess. Gordon was widely viewed as the more moderate of the two leading candidates, and a phone campaign just ahead of the primary had urged state Democrats to crossover and vote for Gordon.
While it's highly questionable whether Democrats provided all of Gordon's 9,000 vote margin of victory, some Friess supporters made that argument.
Supporters of crossover voting, mostly Republicans, have said that the current law allowing people to change their party affiliation right through primary election day allows Democrats to interfere in GOP primaries.
Opponents of such legislation have argued that it restricts voters' right to cast a ballot for whomever they support, and say voter freedom of voter choice should take precedent over the right of political parties to control the makeup of the primary electorate.
House Bill 0103 would prevent voters from changing party registration starting three months before the primary, or about the time when the period for candidates to file to run in party primaries gets underway.
It is worth noting, however, that candidates for high-profile state offices often announce that they are running prior to the filing period.
Incredible Road Trip Across Wyoming
The exploration of Wyoming continues and Drew jumped into the 'Gray Ghost' and set out on a trip to end up in Cody, Wy. Between Casper and Cody there are MANY great places to stop.