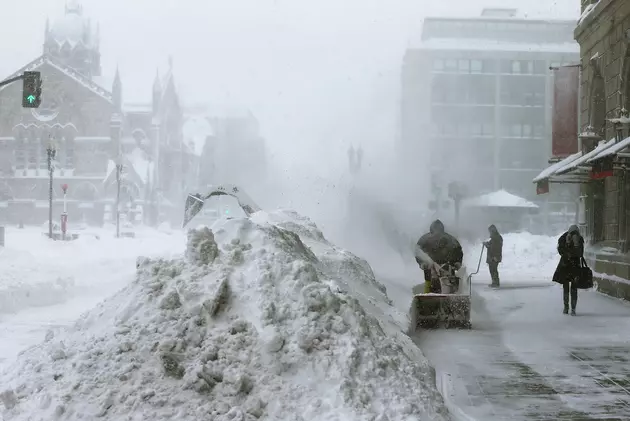 Cheyenne Weather Service: -15 Wind Chills Possible This Weekend
Mario Tama, Getty Images
The service has issued the following weather statements:
"Summary:
-A Winter Storm Warning has been issued for areas from the I-80 Summit eastward into and including the city of Cheyenne. Winter Weather Advisories remain unchanged. -These Warnings & Advisories are in effect from 6 PM this evening until 9 AM MDT Sunday. It is possible that Winter Storm Warnings may need to be extended in the future.
-Breezy conditions will create areas of blowing and drifting snow, which may result in slick roads through Sunday afternoon.
-Very cold temperatures are expected beginning late tonight, and continuing through Monday morning. Wind chills as low as -15 are possible for some areas, especially on Sunday night. This is extremely cold for this time of year.
Widespread accumulating snow is expected across the region tonight through early Sunday. The snow may be heavy at times, especially along I-80 between Laramie and Cheyenne where up to 10 inches of snow is possible. Those with travel plans this evening and overnight should monitor weather and road conditions closely and adjust plans accordingly.''