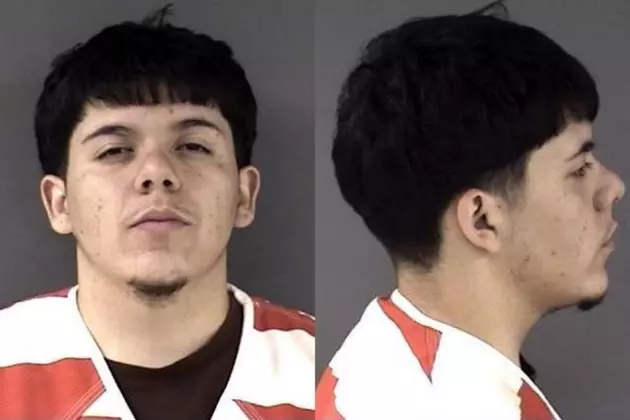 Cheyenne Man Denies Bond Violation; Trial Date to Be Reset
Laramie County Sheriff's Office
An 18-year-old Cheyenne man awaiting trial on an attempted second-degree murder charge is denying he violated the conditions of his bond by being in possession of a handgun.
Joey Carabajal Jr. entered the denial Tuesday afternoon in Laramie County District Court.
According to the affidavit of probable cause attached to the state's petition for revocation of bond, Carabajal reportedly told police on May 2 that he believed he was the intended target of an April 30 drive-by-shooting at Lincoln Park which left a 15-year-old Cheyenne girl dead.
On May 5, police say they received two anonymous tips -- the first indicating Carabajal was going to kill the person who had shot the girl and then kill himself, and the second indicating Carabajal had plans to shoot at the house where he believed the girl's killer lived on a "Sunday."
Police say they also spoke with two confidential sources on May 9 -- the same day 17-year-old Johnny Munoz and 16-year-old Julian Espinoza were arrested for the girl's murder -- who said Carabajal was armed with a handgun prior to and during the shooting.
A bench warrant was issued for Carabajal on May 12, and the joint SWAT team tried to arrest him at a home in the 1000 block of West Leisher Road around 6:15 p.m. that evening but were unsuccessful.
Carabajal turned himself in on May 17.
Carabajal's attorney, Joe Bustos, asked Judge Thomas Campbell to set the bond revocation matter for an evidentiary hearing, saying he didn't know if the confidential sources identified in the affidavit were involved in the attempted murder case because the state wouldn't tell him who they were.
But Campbell said neither the rules of evidence nor discovery applied to the bond hearing.
"If you work with the state, you do not get what you think you need, it's up to you two ... whether or not you take that further with follow motions of some kind," said Campbell, adding that Carabajal's $20,000 bond is currently subject to revocation and he'd have to post an additional $20,000 if he wanted out of jail.
Bustos also told Campbell that he wasn't ready to try the case on June 13, so Campbell agreed to move the trial to a later date, which he said would be determined once Bustos filed a written motion for a continuance and could be as late as September.
States Ranked by Gun Death Rates
Gun death rates per 100,000 are high in the U.S., and getting higher. Here's a list of states ranked by firearm safety, from lowest death rates to highest. Data for 2021 is from the CDC via
Violence Policy Center
.