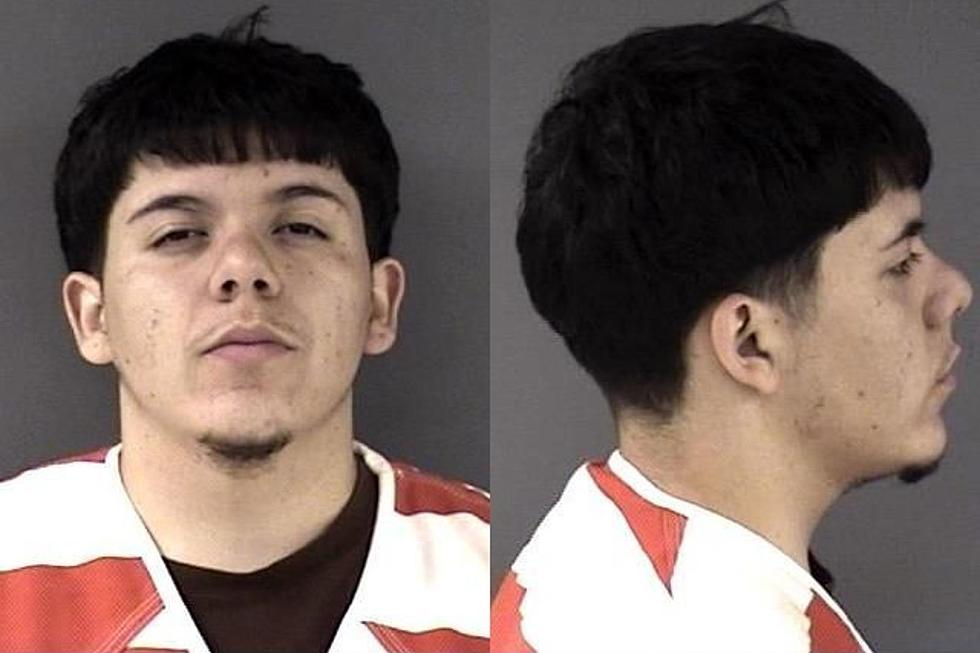 Wanted Cheyenne Man Who Evaded SWAT Team Turns Himself In
Laramie County Sheriff's Office
A wanted Cheyenne man who evaded capture during a high-risk warrant service last Friday, May 12, has turned himself in, police say.
According to court records, 18-year-old Joey Carabajal Jr. -- who was released on bond on July 5, 2022, after being charged with attempted second-degree murder in the May 5, 2022, stabbing of Vincent Phillips at the Lamp Lounge -- is alleged to have violated the conditions of his bond on April 30 by being in possession of a handgun.
Police say Carabajal was among a group of individuals who were playing basketball at Lincoln Park early that morning when 17-year-old Johnny Munoz, who was riding in the front seat of an SUV being driven by 16-year-old Julian Espinoza, opened fire, hitting a 15-year-old girl, identified in court records as B.C.C., in the head.
B.C.C. was taken to Cheyenne Regional Medical Center where she remained in critical condition and died the following day.
According to an affidavit of probable cause, Carabajal, who was contacted about the murder on May 2, told police that he believed he was the intended target because of his pending attempted murder charge.
On May 5, police received two anonymous tips -- the first indicating Carabajal was going to kill the person who had shot B.C.C. and then kill himself, and the second indicating Carabajal had plans to shoot at the house he believed the killer of B.C.C. lived on a "Sunday."
Police say they also spoke with two confidential sources on May 9 -- the same day Munoz and Espinoza were arrested for B.C.C.'s murder -- who said Carabajal was armed with a handgun prior to and during the shooting, a violation of his bond conditions.
A bench warrant was issued for Carabajal on May 12, and the joint SWAT team tried to arrest him at a home in the 1000 block of West Leisher Road around 6:15 p.m. that evening but were unsuccessful.
Carabajal is set to stand trial on the attempted murder charge on June 13.
States Ranked by Gun Death Rates
Gun death rates per 100,000 are high in the U.S., and getting higher. Here's a list of states ranked by firearm safety, from lowest death rates to highest. Data for 2021 is from the CDC via
Violence Policy Center
.