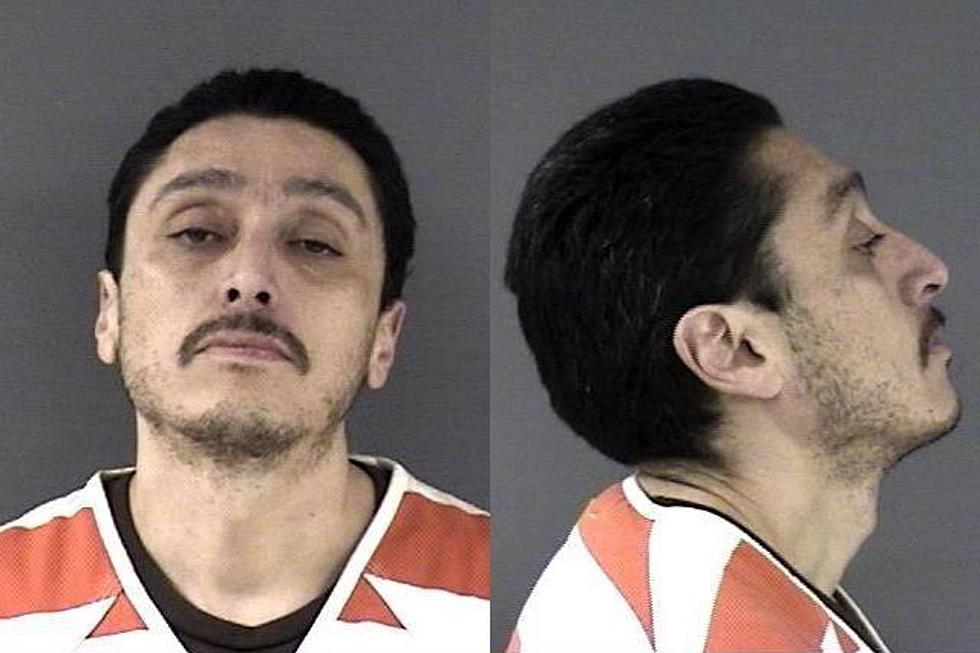 Cheyenne Man Arrested for Aggravated Assault, Kidnapping
Cheyenne Police Department
A 41-year-old Cheyenne man is behind bars after allegedly forcing a woman into a vehicle and threatening to shoot her, police say.
Public Information Officer Alex Farkas says it all started around 11:30 p.m. Monday, March 27, after Zachary Hernandez reportedly got into a verbal argument with two men and a woman in the alley behind their house in the 800 block of W. 6th Street.
"During the argument, Hernandez allegedly fired several gunshots into the air and at an unoccupied parked vehicle," Farkas said in a news release.
"He then pointed his firearm in the direction of one of the males and forced the female to enter a (white Kia) with him," Farkas added.
Hernandez then fled the scene with the woman, reportedly holding a gun to her head and threatening to shoot her while she drove.
"Responding officers were provided with a vehicle description and direction of travel," said Farkas.
"Minutes later, a Laramie County Sheriff's deputy listening to radio traffic observed the Kia driving near the 400 block of Avenue C and initiated a high-risk traffic stop," Farkas added.
Farkas says Hernandez was arrested without incident and booked into the Laramie County Detention Center on three counts of aggravated assault and one count of kidnapping, all felonies.
Fortunately, no injuries were reported.
Hernandez, who has a history of violence, was supposed to make his initial appearance in Laramie County Circuit Court today but was uncooperative.
For more information about Hernandez's criminal history, check out our earlier posts:
Meet the Four-Legged Heroes of the Cheyenne Police Department
They may not be able to leap tall buildings in a single bound, but make no bones about it, police dogs play a vital role in the fight against crime.
In many situations, they're the first ones to put their lives on the line to protect their human partners, proving that not all heroes wear capes, some wear fur coats.