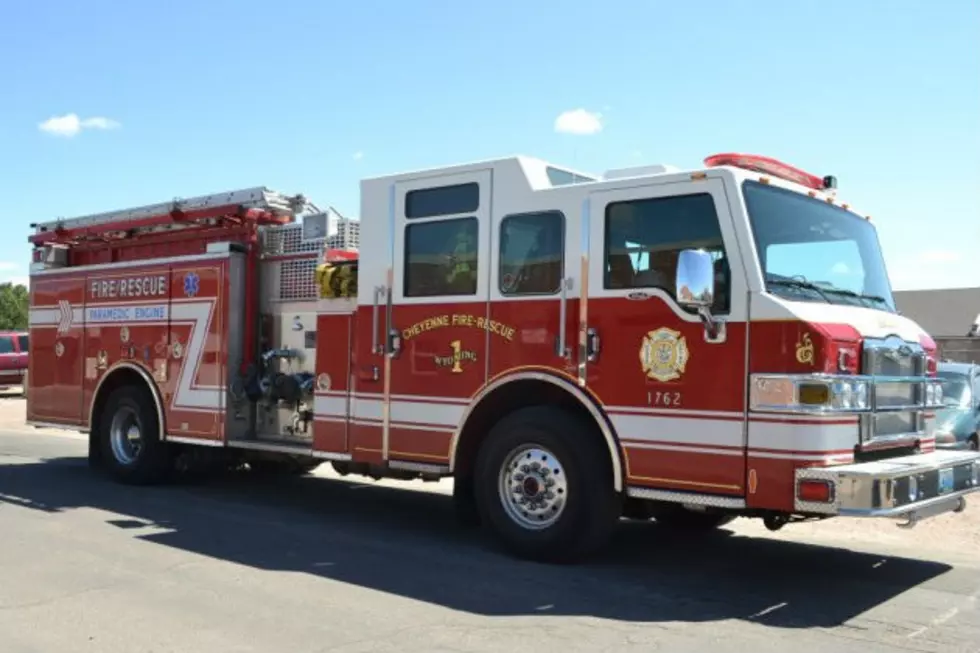 Cheyenne Fire Rescue Extinguishes Saturday Morning Structure Fire
Amy Richards, Townsquare Media
No injuries were reported from a Saturday morning blaze at an unoccupied multi-family residential structure in Cheyenne according to a news release from Cheyenne Fire Rescue.
According to the release, firefighters were called to the 1500 block of Richard Martin Drive at 6:21 a.m. When they arrived at 6:29 am they found a growing fire, with flames and smoke emanating from the building.
The intense heat generated by the blaze posed some problems, damaging three other multi-family structures being built in the area. But using several large fire hoses firefighters were able to knock the fire down in about 20 minutes.
The scene was under control a half-an-hour later. Firefighters remained on the scene until 9:12 a.m. according to the release:
''The structure was unoccupied, no injuries were reported.
Assisting Cheyenne Fire Rescue was Cheyenne Police Department, American Medical Response, Laramie County Fire District # 1.The dollar amount damage is unknown as this time and cause of the fire is under investigation by Cheyenne Fire Rescue.''