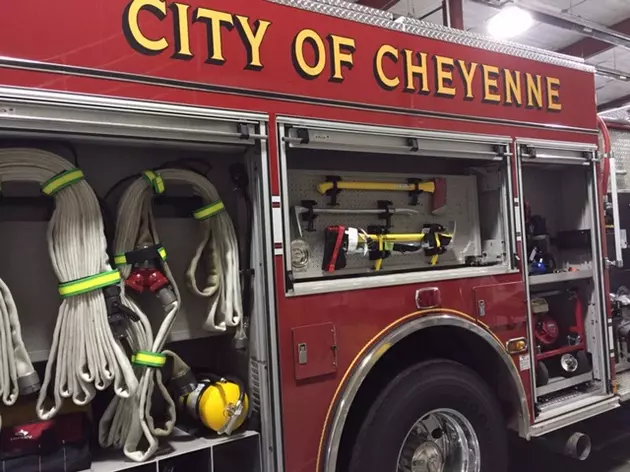 Cause of Friday Morning Fire in Cheyenne Under Investigation
Byron Mathews, Cheyenne Fire Rescue
Investigators are trying to determine what sparked a garage fire in south Cheyenne Friday morning.
Cheyenne Fire Rescue says crews were called to the scene in the 700 block of W. 10th Street around 6:45 a.m. to find the detached garage fully engulfed in flames.
"The fire was located directly under power service cables located in the alley," CFR said in a press release. "Power lines were arching and sparking upon arrival."
CFR says it took about 15 minutes to get the fire under control. Luckily, no one was in the garage at the time, and no injuries were reported.
LOOK: See the iconic cars that debuted the year you were born