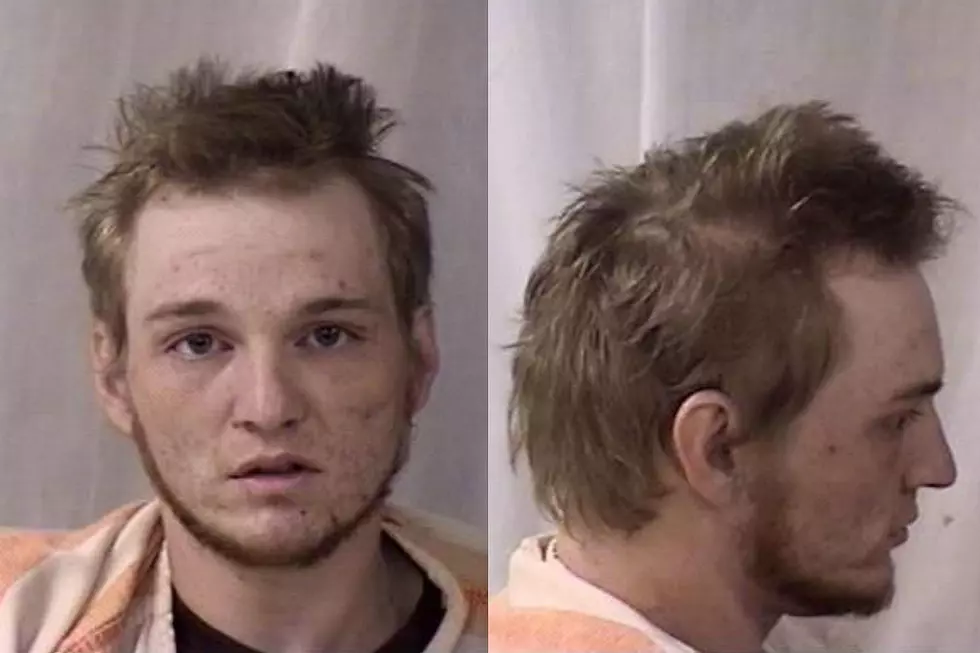 Casper Man Charged in Cheyenne Police Chase Pleads Not Guilty
Laramie County Sheriff's Office
Dominque Childers is charged with two counts of attempted first-degree murder, two felony and two misdemeanor counts of property destruction, felony possession of methamphetamine, reckless endangering-conduct and eluding​.
Court records say Childers was driving a stolen car 115 mph when a Wyoming trooper tried to stop him and his girlfriend, Chasity Jacobs, on Interstate 25 north of Cheyenne on May 3.
Childers failed to pull over, leading the trooper into Cheyenne and allegedly shooting at him multiple times before firing at a police officer.
The police officer returned fire, striking Childers twice, and Childers eventually crashed into the steel fence around the Cheyenne VA Medical Center.
Childers remains jailed on a $250,000 cash bond.  If convicted, he could face life in prison.