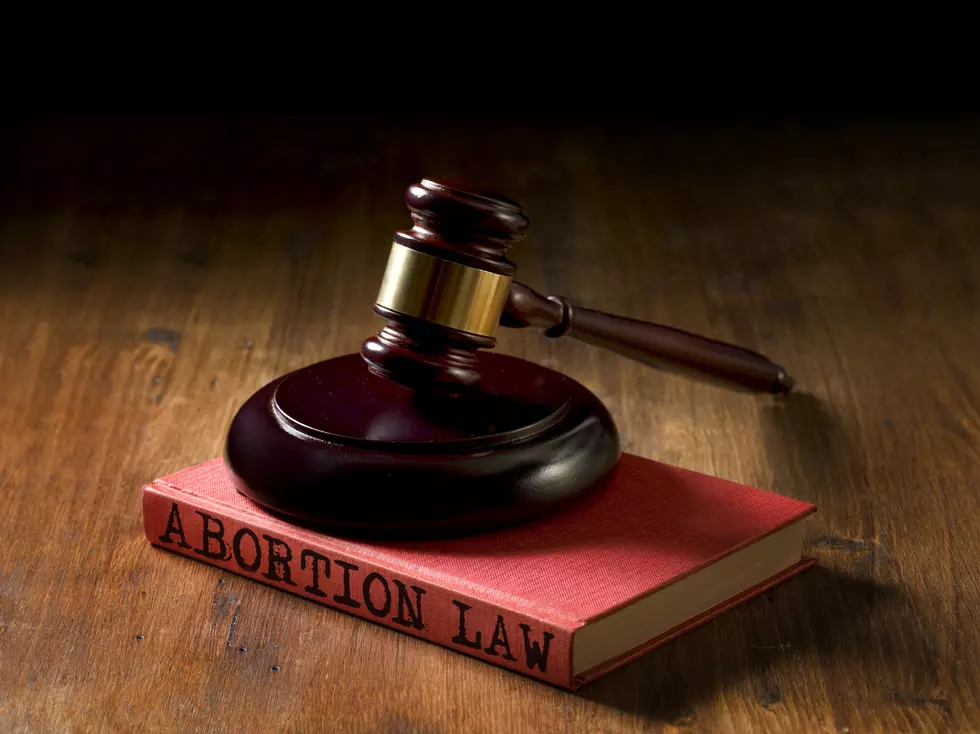 Bill Would Strike Rape, Incest Abortion Exemptions In Wyoming
Syldavia, Getty Images
A trigger ban on abortions passed in the 2022 Wyoming Legislature is currently on hold pending the outcome of a court battle on its' legality, but a bill that would strike some of the exemptions in that law has been put forward for this session.
You can read House Bill 152--the ''Life is a Human Right act"--here.
It's sponsored by Rep. Rachel Rodriguez-Williams, and is co-sponsored by Reps. Andrew, Angelos, Banks, Bear, Haroldson, Heiner, Hornok, Jennings, Knapp, Neiman, Niemiec, Olsen, Ottman, Penn, Singh, Slagle, Smith, Styvar, Ward, Washut and Winter and Senator(s) Biteman, Boner, Bouchard, Brennan, Dockstader, French, Furphy, Hutchings, Ide, Laursen, D, McKeown, Salazar, Schuler and Steinmetz.
The current trigger ban passed by lawmakers last year would allow abortions in cases of rape or incest. House Bill 152 would not include those exemptions. The new law would also prohibit state money from ever going to pay for any abortions, including in cases where the life of the mother is at stake.
Under the proposed law abortion providers who help a woman get an abortion could face prison time and fines:
"a)  Any person who violates W.S. 35‑6‑123 is guilty of a felony punishable by a fine not to exceed twenty thousand dollars ($20,000.00), imprisonment for not more than five (5) years, or both."
But pregnant women who have abortions would not face prison time. The trigger ban already includes penalties of up to 14 years in prison for performing an abortion.
The trigger ban passed by lawmakers last session was set to go into effect when the U.S. Supreme Court overturned the Roe vs. Wade decision. But it's currently on hold pending a ruling on its legality from a District Court judge in Teton County.
Its widely expected that the Wyoming Supreme Court will end up deciding the issue, regardless of how the district court rules.
Crucial Things to Remember Before Leaving the House After Wyoming Snowfall