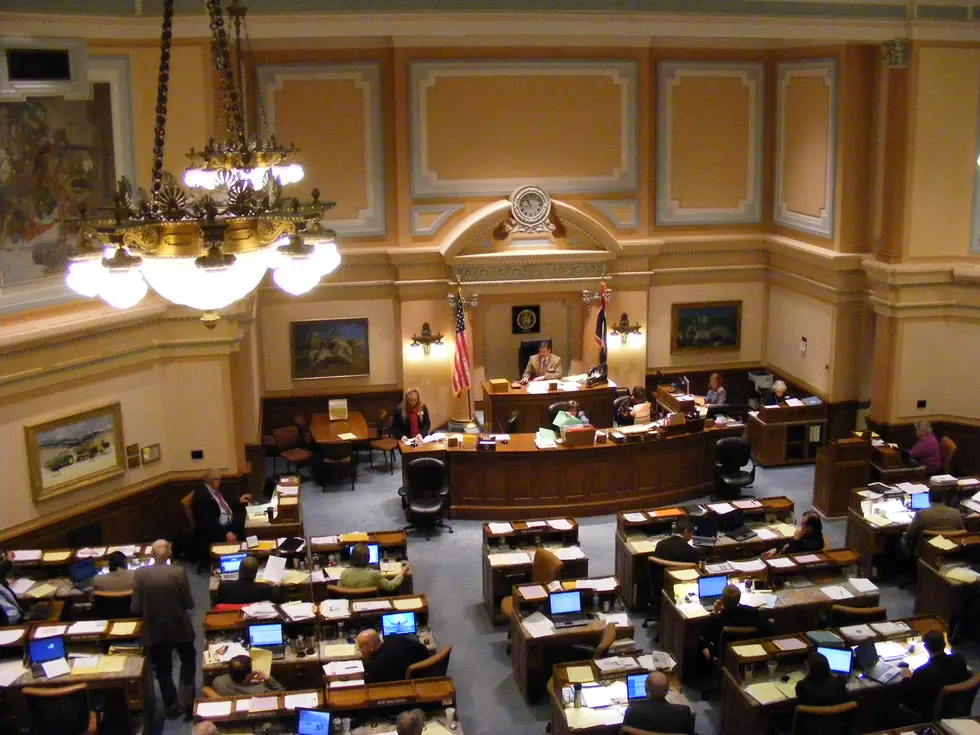 Wyoming Abortion, Trans Athlete Ban Bills Clear Legislative Hurdles
Karen Snyder , Townsquare Media
UPDATE 10:40 am March 2--The Wyoming House of Representatives on Thursday morning voted to concur with  changes made in the Life is a Human Right Act bill, sending House Bill 152 to Governor Mark Gordon. The vote in favor of concurrence was 49-10 with three members absent.
During discussion on the concurrence vote, two of the bill's sponsors, Reps. Chip Neiman and Rachel Rodriguez-Williams, urged House members to vote for concurrence.
;A bill to ban trans athletes from competing in girls sports and a new abortion ban passed crucial votes in the Wyoming Legislature on Wednesday, although both measures now need to pass concurrence votes in the opposite house before being sent to Governor Mark Gordon.
House Bill 152, the "Life is a Human Right Act" as originally written would have among other things removed abortion exemptions for rape and incest that were included in a 2022 abortion law passed by lawmakers. The 2022 law is currently the subject of a court battle, and abortion remains legal pending the outcome of the court fight. House Bill 152 has been amended from it's original version by both houses of the legislature, and those differences will need to b hammered out before a final version can be sent to the governor.
The Senate version of the bill removed the rape and incest exemptions, while the House made the bill ab abortion trigger ban that would take effect five days after the 2022 law is struck down in court, if that happens.
The bill passed the Senate on third reading yesterday 25-5.
Meanwhile, the Wyoming House on Wednesday approved Senate File 133, the Student Eligibility in Interscholastic Sports" bill 51-10 on Wednesday. The bill would ban athletes born as males from competing in girls sports in grades 7-12. The bill also provides for the creation of a special commission that would determine the eligibility of trans athletes to compete in girls sports if SF 133 is overturned in court.
Both bills need to be approved in concurrence votes by Friday evening at midnight, when the 2023 session is slated to adjourn.
6 Foods That Might Be Hard to Find in Grocery Stores in 2023
These six foods could be either hard to find or much more expensive in grocery stores in 2023. According to eathisnotthat.com, these foods are facing a short supply.