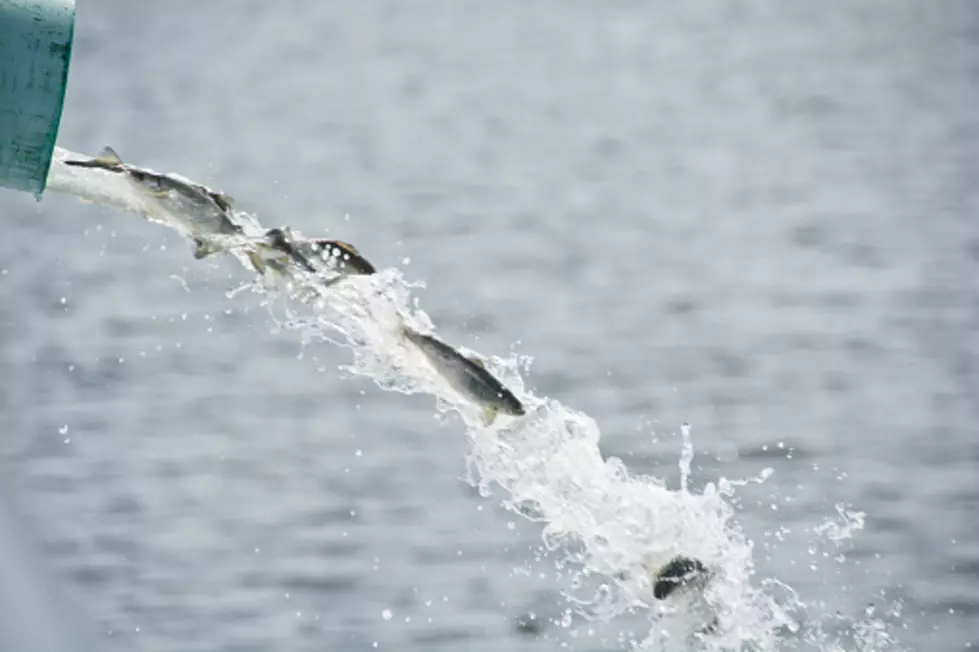 Weird Ways Wyoming Stocks Lakes With Fish (VIDEOS)
Getty Images/iStockphoto
Wyomingites love to fish. Even more people love to come to Wyoming to fish. That's a lot of fish being taken out of these waters. So how do we put them back?
Wyoming fish hatcheries raise the little buggers. Once they are old enough they have to be taken to some rather obscure locations to be released. Some waterways, be it river or lake, are in some of the most remote and hard to get places in America.
For the easy to get to places, let's just load them into a big tanker truck and unload them by hose. Why the hell not?
But what about those areas that can't be gotten to by a big truck full of fish? Why not just load a plane and FISH BOMB the lake?
Can you imagine being a guy in a little fishing boat when a plane flies over and BOMBS the lake? With any luck it dumps it over the fishing boat. That would be like winning the lotto.
Is there any reason I can't find out where they are unloading from a truck with one of those big hoses? I'd like to just stand there with a fishing line or - why not a net? Would that be wrong?
Either way, I'd like to be there net time they do it.
Enter your number to get our free mobile app
MUST SEE: 7 Wyoming Waterfalls Worth a Road Trip