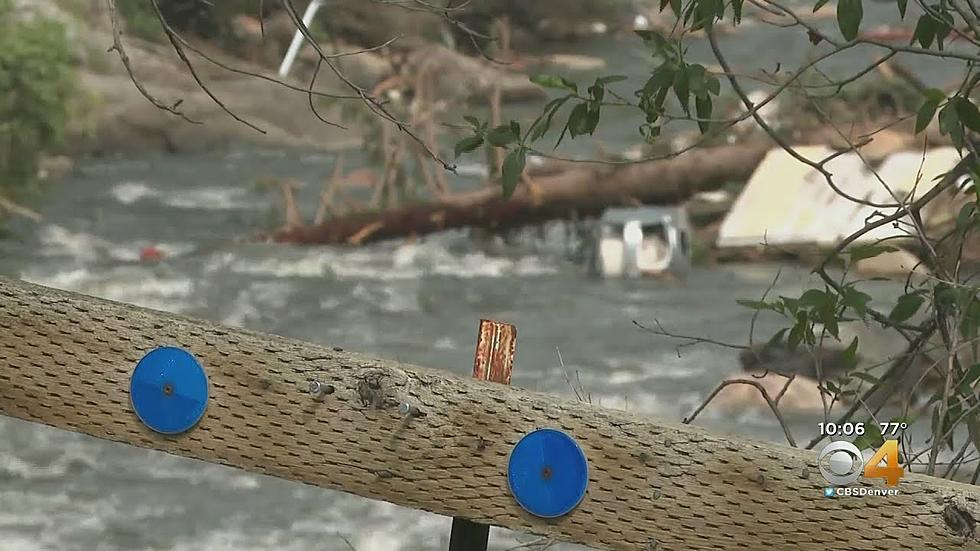 WATCH: House Goes Floating By During Poudre Canyon Flood
YouTube. CBS Denver
The devastation from the Poudre River Canyon has been well documented. It's not only surreal to see the pics and videos of the devastation but just hearing about the people that have been affected has been nothing short of heartbreaking.
Every day, it seems like something else comes to light and just breaks my heart for all of those affected by this flood. In this case, it's a video of an actual house getting washed away in the water which truly shows just how powerful these raging waters were to carry a house away.
According to CBS Denver, video was captured by Ryan Dart, who is from Berthoud, is a musician, and was spending a little time in the Canyon when he captured the incredible video.
YouTube/ CBS Denver
Dart was able to shoot the video safely while on a porch in a cabin he was staying in, which was across the road from the river.
Six homes were destroyed in the flood, and another was heavily damaged, according to the Larimer County Sheriff's Office. Three people are also confirmed dead, and as of Tuesday night, another is still missing.
We here at Townsquare Media continue to send our hearts out to everyone affected by this flood and send our condolences to the families and friends of those who have been lost.
KEEP READING: What to do after a tornado strikes
12 Authentic Colorado Ghost Towns