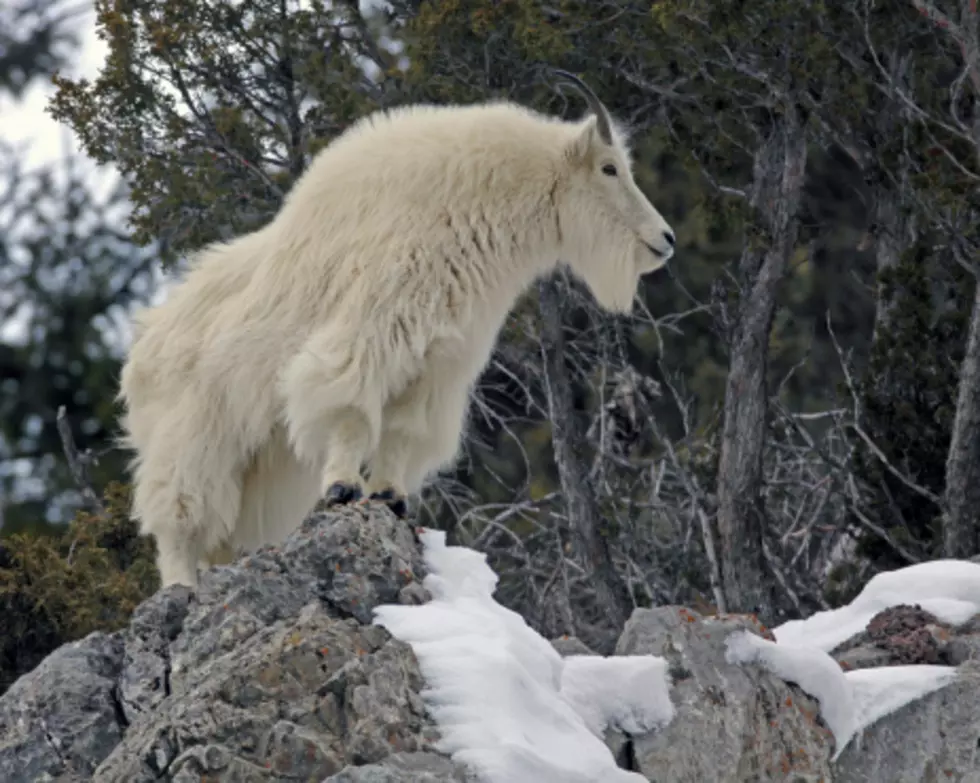 Volunteers Began Teton Goat Shoot – Then It Snowed
Getty Images/iStockphoto
But just as they began the hard climb up to where the goats were, the snow came down. The hard weather should only last through late Tuesday. The rest of the week should be much nicer. But this leaves slick conditions on those mountains.
The Wyoming Game and Fish Commission asked for volunteers. They passed a resolution for the controversial use of helicopters to kill the goats from the air. They went looking for what they called "skilled volunteers" to help on the ground.
That leaves the question of what is meant by "skilled" and "qualified" for this cull.
No beer guts. Sorry. The task requires a high level of physical fitness, due to the fact that hunters will need to hike the Tetons up to 20 miles per day. That means some serious high altitude hiking, by the way.
Volunteers are equipped for safety. There is advanced training in how to use bear spray, training in backcountry tracking, and how to properly use and talk on radios. The park services wants samples taken from the goats so they can track disease. In other words, there is some work involved. All applicants must be U.S. citizens and at least 18 years of age. They even made sure that anyone who volunteered was proficient with a firearm.
Each team has between two and six members. They will shoot goats in one of 10 selected areas over six days.
Governor Mark Gordon recently gave his support to the Grand Teton National Park's plan to manage the non-native mountain goat population in the park. By "manage", they mean hunt and reduce the number.
The Grand Teton mountain goat population descended from goats left behind in the 1960's around the Snake River Range in Idaho. The goats did not stay put. They migrated northeast. There are now hundreds of these goats in an area which, officials say, cannot support such a large number. They also do not want these goats interacting with local sheep.
Enter your number to get our free mobile app
10 Facts About Wyoming That You May Not Know