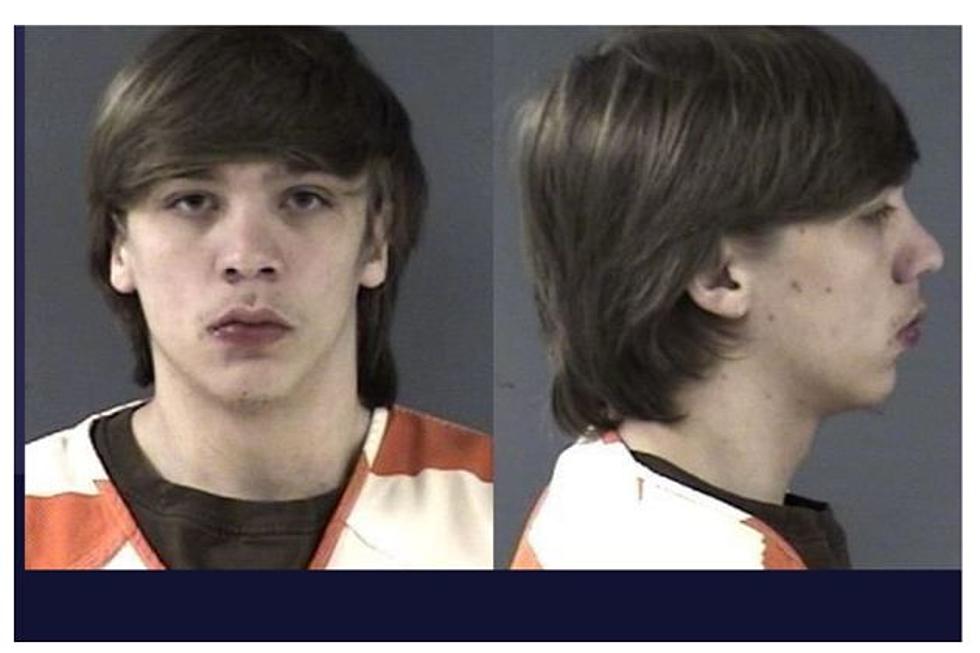 UPDATE: Cheyenne Police Still Looking For Louie Carabajal
Canva/Cheyenne Police Department
A spokesperson for the Cheyenne Police Department on Tuesday morning told Townsquare Media that police are still looking for Louie Carabajal.
Alex Farkas said the warrant for Carabajal remains active. She added that ''I don't have additional details to share at this time.''
Here is the original Townsquare Media post from Saturday:
Cheyenne Police are asking for the public's help in finding an 18-year-old suspect who is wanted on a felony warrant.
That's according to a post on the Cheyenne Police Department Facebook page. According to the post, Louie Carabajal is wanted on a warrant for felony aggravated robbery with a deadly weapon.
He's described as standing five feet four inches tall and weighing 140 pounds, with hazel eyes and brown hair. Anyone with information on his whereabouts is being asked to call the dispatch center at (307) 637-6525.
11+ Cowboy Serenades & Rodeo Songs Featuring Cheyenne, Wyoming
Chris LeDoux's music introduced Cheyenne to Country Music fans, and Garth Brooks immortalized our city with his song 'Beaches of Cheyenne.' But have you heard James McMurty's tune about our fair city? Did you know John Denver wrote a serenade about our hometown? Discover the Western spirit, rodeo legends, and Cowboy romance within the lyrics of these songs featuring Cheyenne, Wyoming.
Gallery Credit: Phylicia Peterson, Townsquare Media Laramie/Cheyenne