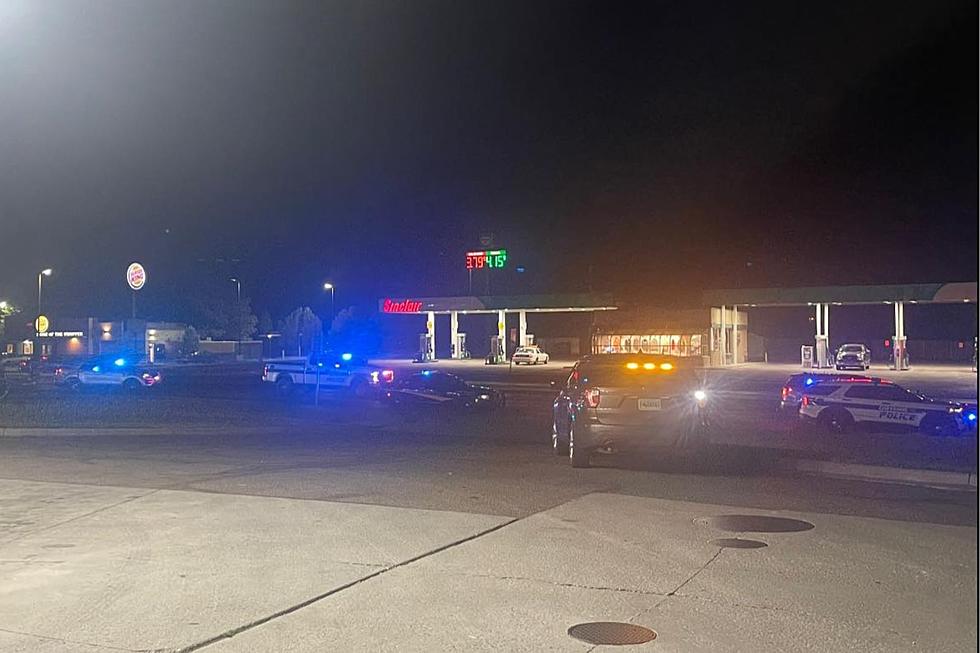 Police Investigating After Pedestrian Hit at Cheyenne Gas Station
Cheyenne Police Department via Facebook
An investigation is underway after a pedestrian was hit by a vehicle at a gas station in south Cheyenne Thursday night.
According to a Cheyenne Police Department Facebook post, the incident happened at the Sinclair located at 115 N. Greeley Hwy.
Details are still scarce, but as of the last report, there was a heavy law enforcement presence in the area and folks were being asked to avoid the area.
This is a developing story and will be updated as we obtain new information.
The 8 Absolute Most Dangerous Intersections in Cheyenne Ranked
2022's Deadliest Wyoming County by Traffic Deaths
While car crashes can occur anywhere, some roads in Wyoming are more dangerous than others.
According to
Wyoming Highway Patrol
data, there were 117 fatal crashes in the Cowboy State in 2022 resulting in 133 deaths.
Of those fatal crashes, the majority (13.68%) occurred in Laramie County -- two in January, one in February, one in March, two in April, one in June, two in July, three in August, two in September, one in November, and one in December.
Sweetwater County saw the second most fatal crashes last year, 12, while Fremont and Lincoln counties each saw 10.
Albany and Park counties each recorded eight, and Campbell, Converse, and Natrona counties each tallied seven.
The deadliest 2022 crash in Laramie County took place on June 17 when two semis collided on Interstate 80 east of Cheyenne and immediately became engulfed in flames killing both drivers and a passenger.
Laramie County also saw two fatal crashes involving motorcyclists, two fatal crashes involving juveniles, and a fatal crash involving a pedestrian last year.