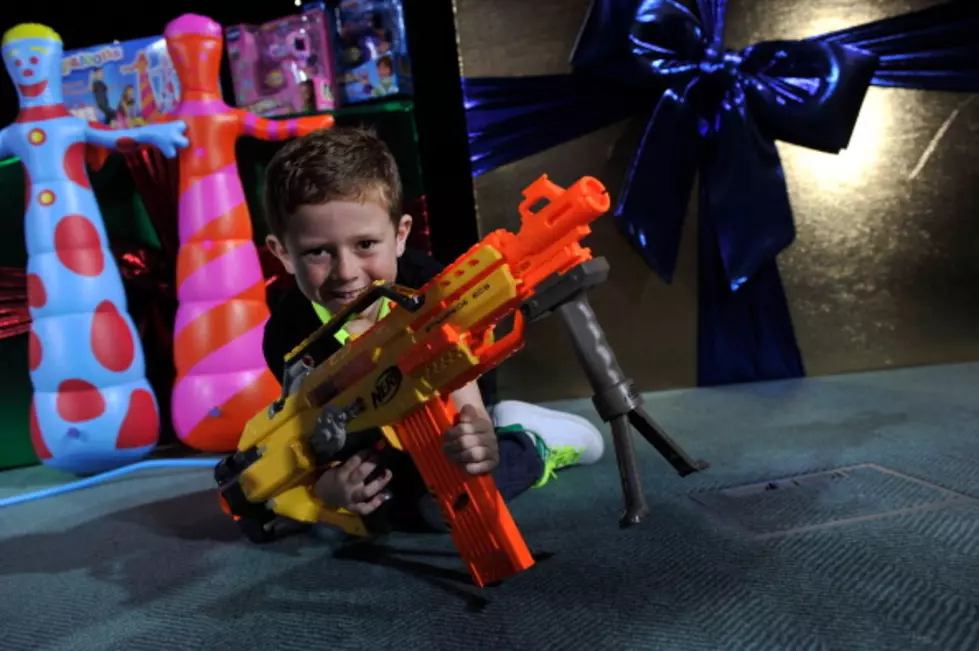 NRA Delivers Nerf Guns To Boy Santa Said NO To
Getty Images
The fake Santa that told that 4 year old "No Guns" and made him cry when the boy asked for a Nerf Gun for Christmas, was replaced by a REAL Santa that showed up with several Nerf Guns. Thanks to the NRA.
You might remember the video that went viral of the boy asking for a Nerf gun for Christmas and the FAKE SANTA chastising the boy and making him cry. The shopping center has since apologized.
Harlem Irving Plaza wrote on Facebook that the third-party Santa company was "distraught and deeply apologetic about the unfortunate incident... The Santa company will continue to remind all Santa's how important it is to not impose personal opinions during visits with the children."
Also thanks to the Hasbro company that owns the Nerf brand. "A care package of our latest Nerf blasters just in time for the holidays," wrote Hasbro.
The boys mother was more than a little delighted. "I am so grateful for all of the people who reached out and sent Nerf guns to Michael. Americans of all backgrounds came together and rallied for my son. We have received hundreds of Nerf guns and Michael will be distributing those to other little patriots in need."
I'll call this a happy ending.
Enter your number to get our free mobile app
MUST SEE: The Worst Reviews of Wyoming from Awful Tourists