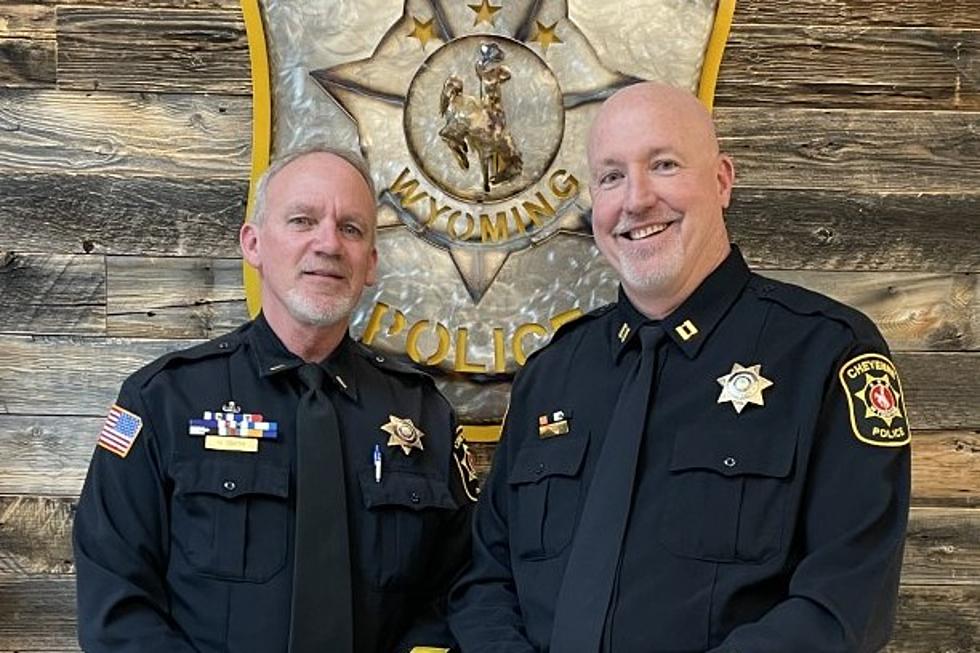 Longtime CPD Officers Step Down After 50+ Years of Combined Service
Cheyenne Police Department
The Cheyenne Police Department said goodbye to two longtime officers Thursday, just days after welcoming five new officers to its ranks.
Captain and Acting Chief Nathan Buseck, who began his career with the department in January 2000, and Lt. Howard Smith, who started in May 1989, were recognized for their 50-plus years of combined service.
"I have appreciated the hard work of everyone at this department and I will miss the relationships that I have built with all of you and our community members," said Buseck, who's headed to Idaho Springs, Colorado, to serve as their new police chief.
Smith plans to work on his landscaping business, making it a full-time venture.
"Thirty years into this and I am surrounded by nothing but people I respect," said Smith. "I look forward to seeing what the new group brings."
New Police Chief Mark Francisco, who beat out Buseck and Greeley Police Department Commander Aaron Carmichael for the job, will be sworn in Monday morning.
Francisco comes to Cheyenne after 30 years of service with the Kansas City Police Department.
RELATED STORIES:
KEEP READING: Here are the best places to retire in America