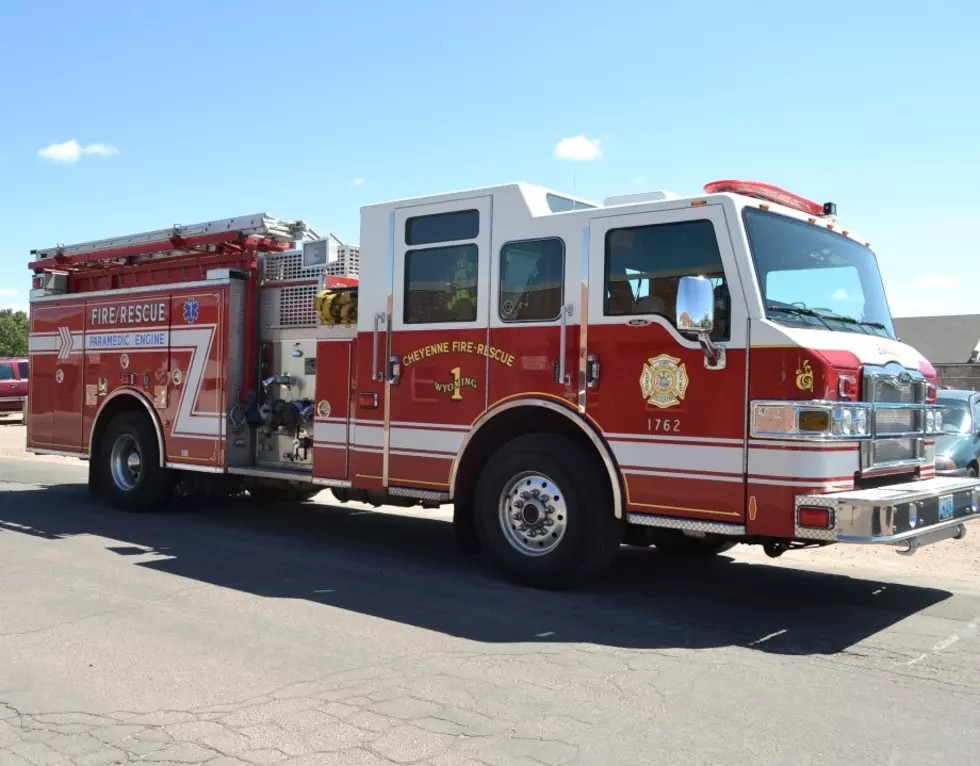 Closed Door Limits Fire Damage To Cheyenne Home On Friday
Amy Richards, Townsquare Media
A closed-door kept a Friday evening house fire in Cheyenne from doing a lot more damage, according to Cheyenne Fire Rescue.
The agency says firefighters were called to the 200 block of Stansfield Ave. at 5:46 pm, arriving on the scene at 5;51 p.m. The found the blaze had been confined to one room of the house because the residents of the home had closed the door to the room on fire. The blaze was soon put out.
No injuries were reported and the family pets--two dogs and a cat--were accounted for. A damage estimate was not immediately available, and the fire remains under investigation.