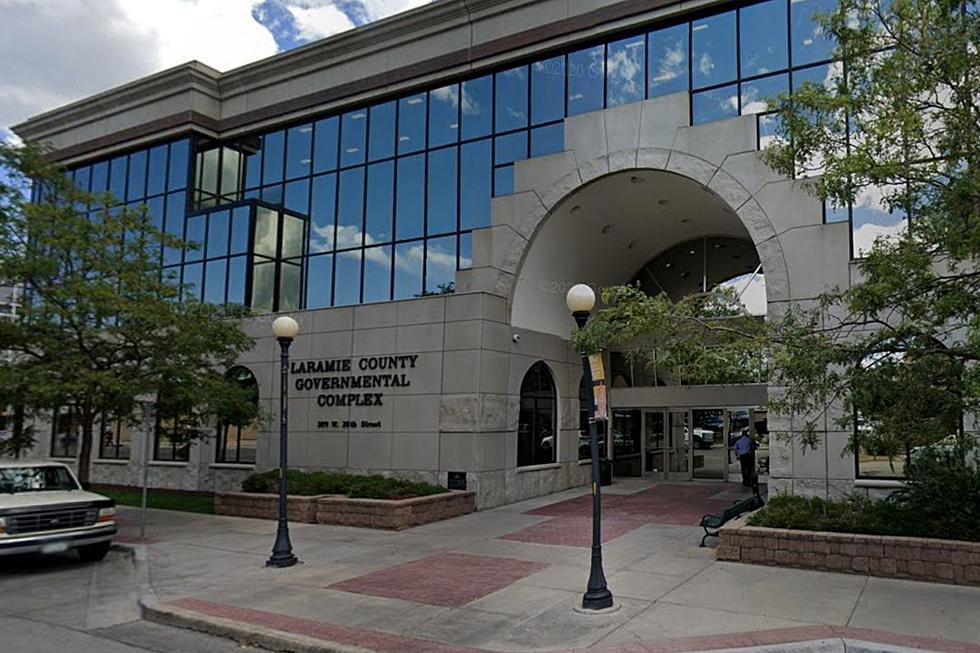 NEED TO KNOW: Cheyenne 2021 Sixth-Penny Tax Election + Sample Ballot
Google Maps Streetview
The sixth-penny sales tax is an optional tax in Laramie County that is authorized by Wyoming voters. This year 12 different projects are proposed, totaling $130 million. Laramie County voters will decide the fate of each of those projects individually in an election to be held on Nov. 2, 2021.
The city of Cheyenne has posted a website on the items proposed for sixth-penny sales tax funding in Cheyenne/Laramie County. The site includes a sample ballot, which you can see here, or below.
The ballot for the 2021 election includes a total of 14 propositions, with categories including public safety, roads, infrastructure, and community enhancements. Some of the items included in various propositions include $10 million to build a new county senior activity center,  $2,5 million for the design of a new Cheyenne Municipal Building, and funding needs at the current municipal building, and $6 million for a downtown Cheyenne maintenance and improvement project.
Several projects will go towards meeting a wide range of needs in Cheyenne, Pine Bluffs, Albin, and Burns. Those projects range from a fire station in Albin to money to upgrade the Cheyenne Police radio system. Proposition one on the ballot would allocate $15.7 million for three new fire stations in Cheyenne.
Two of the stations would replace current fire stations 3 and 5, while the third station would be a new fire station.
The City also explains where the money to fund the projects would come from:
''State law allows counties, in cooperation with cities and towns, to fund specific projects through a voluntary sales tax. Counties, cities, and towns pass resolutions that include proposed projects and amounts needed to complete those projects. Voters are then asked to vote on those projects. If approved by the majority of voters, a "sixth penny" sales tax is added to your purchases. When the specific amount is collected, the tax stops. 
Laramie County is comprised of: The City of Cheyenne and the towns of Albin, Burns, and Pine Bluffs.''
2021 Cheyenne/Laramie County Sixth Penny Sample Ballot
Frequently Asked Questions About the Laramie County 2021 Sixth Penny Tax Election - From the City of Cheyenne
When is the
2021 Sixth Penny Tax election? The election is scheduled for Tuesday, November 2, 2021. Voting centers are open from 7:00 a.m. to 7:00 p.m.
How can I vote in the 2021 Sixth Penny Tax Election? You can vote on election day, November 2, 2021, or you can vote early or by absentee ballot beginning September 17 until November 1.
Early voting is available in the Atrium of the Laramie County Building (map) from 8:30 a.m. to 4:30 p.m., Monday through Friday.
NOTE: An I.D. will be required to vote. Wyoming law now requires voters to present an ID before voting in person on Election Day or during early voting. Bring your Wyoming driver's license or Wyoming ID.
Other acceptable IDs: military ID, valid U.S. passport, Wyoming student ID, driver's license from another state, Medicare or Medicaid card. Visit WY SOS Voter ID for more info.
When will this Sixth Penny Tax tax start and end? The tax will start on April 1, 2022, and end once all the approved projects have been funded to their approved amount.
If approved, what will the tax rate be? Currently, Laramie County is collecting 6 cents on every dollar spent (except on non-prepared food). If approved, there would be a tax holiday from October to April when the tax collected would be set at 5 cents.
Who will pay this Sixth Penny tax? Anyone who purchases items in Laramie County (except non-prepared food) will pay this tax.
For more information, visit www.laramiecounty.com
50 Most Popular Chain Restaurants in America
YouGov investigated the most popular dining brands in the country, and Stacker compiled the list to give readers context on the findings. Read on to look through America's vast and divergent variety of restaurants—maybe you'll even find a favorite or two.
READ ON: See the States Where People Live the Longest
Read on to learn the average life expectancy in each state.