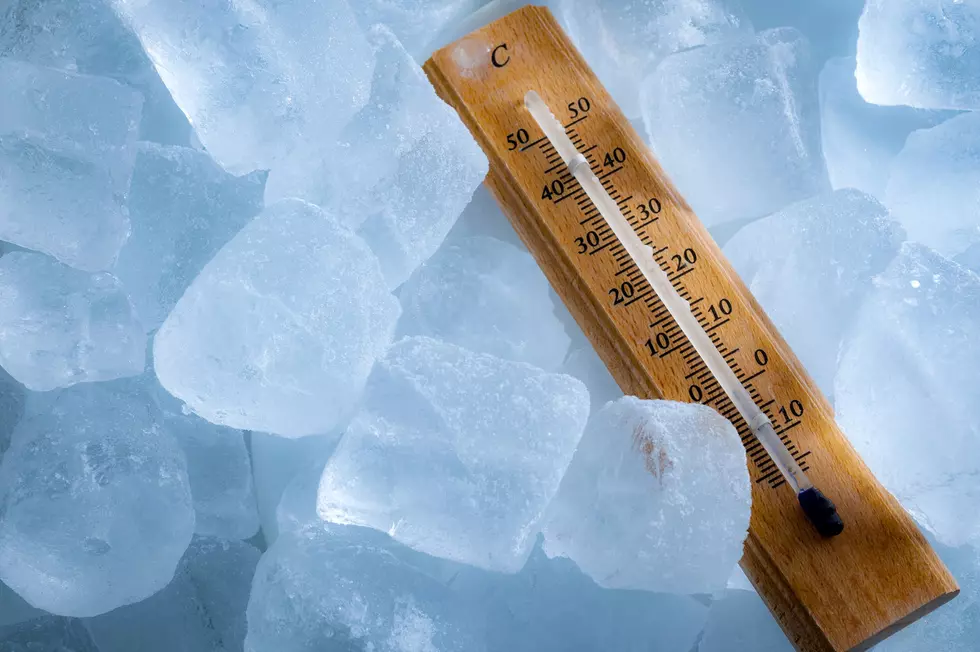 Cheyenne Temperature Dropped 32 Degrees In 10 Minutes Wednesday
Moussa81
Cheyenne saw some record-setting temperature drops in less than an hour on Wednesday as a record-setting cold front rocked southeast Wyoming.
That's according to a post on the Cheyenne National Weather Services Facebook page, According to the post, the following radical drops in temperature were recorded in the Cheyenne area:
10 minute change: 32 degrees
30 minute change: 39 degrees
1 hour change: 42 degrees (new record) - previous 37 degrees
2 hour change: 51 degrees (new record) - previous 40 degrees
3 hour change: 55 degrees (new record) - previous 43 degrees
15 hour change: 65 degrees (new record) - previous 64 degrees
We'll break our 6 hour record as we are currently at a difference of 56 degrees (previous 6hr record is 51). The 12 hour record is 61 degrees so stay tuned. These values are based off our official high of 42 degrees that occurred at 1:05pm. Technically we hit 43 degrees for a couple minutes but did not average 43 degrees over a 5 minute period for it to officially count.
Cheyenne, WY has dropped 65 degrees in 15 hours. This breaks the all-time record for temperature drop at Cheyenne, WY. The old record was 64 degrees in 19 hours set back in 1950...that's 72 years ago! Wow!!
Wednesday's weather front was one for the books in many respects. Casper recorded an all-time record low of -42, with a wind chill of -65.
Cheyenne recorded an official low of -26, with a wind chill of -51. Laramie logged a low of -24 with a wind chill of -48.
The cold spell isn't over either. Lows tonight are expected to plunge well into the double digits below zero range again tonight before a gradual warming trend takes effect on Friday.
2022's Deadliest Wyoming County in Terms of Traffic Deaths
While car crashes can occur anywhere, some roads in Wyoming are more dangerous than others.
As the numbers stand now, more people have died on the road in Laramie County than in any other county in 2022.
Below is the
Wyoming Highway Patrol
narrative of every fatal crash that has occurred in Laramie County this year.