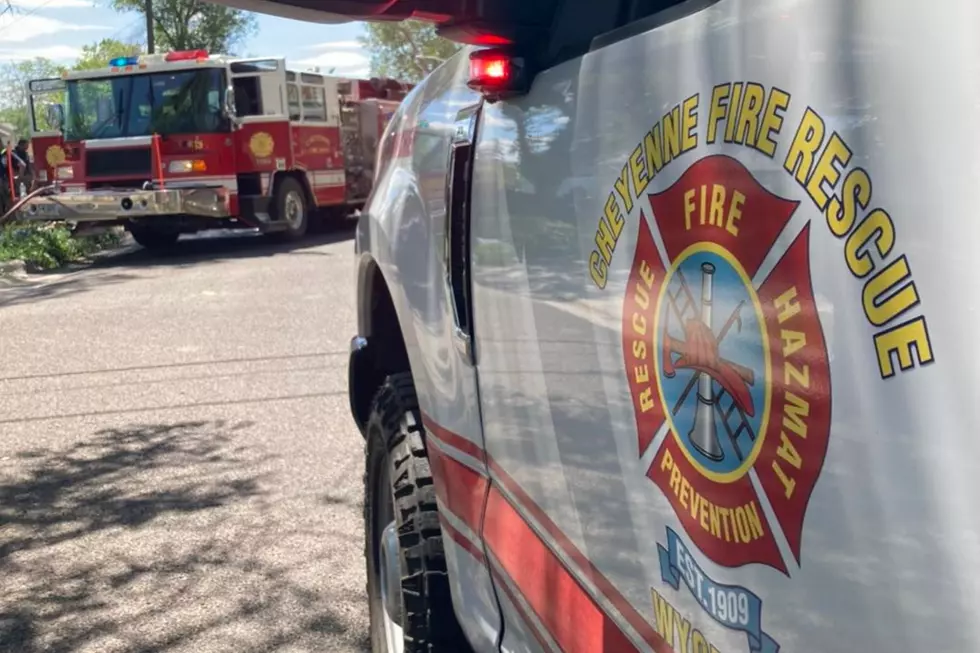 Cheyenne Fire Rescue Responds To RV Fire, Burn Victim Found
Cheyenne Firefighters via Facebook
Cheyenne Fire Rescue [CFR] was called to battle an early morning receational vehicle fire on Tuesday.
While the blaze was quickly extinguished, a person was burned and an outbuilding was damaged in the fire. That's according to a CFR  news release.
According to the release, the burning vehicle was located in an alley behind the 600 block of 21st Street. Firefighters arrived on the scene at 3:17 a.m. The fire was declared out at 3:55 a.m.
A burn victim was found about a block away and was transported by ambulance for evaluation and treatment. The release also says a nearby outbuilding was damaged in the fire, which remains under investigation.
2022's Deadliest Wyoming County in Terms of Traffic Deaths
While car crashes can occur anywhere, some roads in Wyoming are more dangerous than others.
As the numbers stand now, more people have died on the road in Laramie County than in any other county in 2022.
Below is the
Wyoming Highway Patrol
narrative of every fatal crash that has occurred in Laramie County this year.