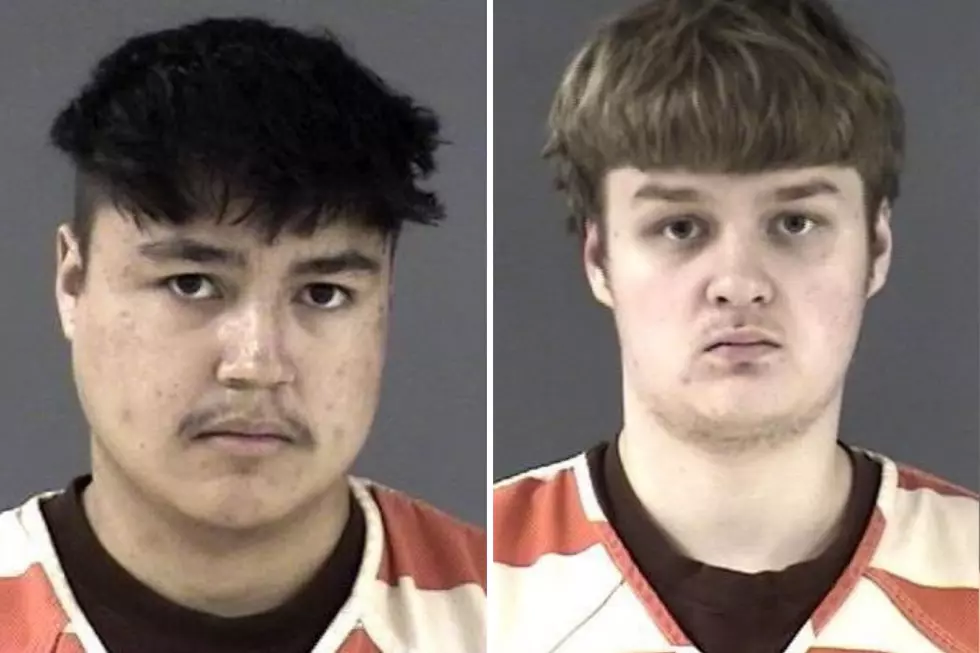 2 Arrested in Fatal Shooting of 16-Year-Old Cheyenne Girl
Tirso Munguia | Cody Nicholson, Cheyenne Police Department
CORRECTION:
Cheyenne police say the victim was 16 years old, not 17 as was stated in a Tuesday news release from the department.
The following story has been updated to reflect the correction.
---
Two Cheyenne men are behind bars in connection with the deadly shooting of a 16-year-old girl.
Cheyenne police spokeswoman Alex Farkas says officers were called around 6 p.m. Monday, Jan. 9, to a reported shooting in the area of Frontier Mall.
"Responding officers secured the area and located one 16-year-old female victim with an apparent gunshot wound," Farkas in a news release Tuesday said. "Medical personnel arrived and declared the female was deceased."
Farkas says the victim, a student at Triumph High School, was riding in the front seat of a vehicle that was traveling on Dell Range Boulevard when 19-year-old Tirso Munguia, who was handling a gun with 18-year-old Cody Nicholson in the back seat, reportedly shot her.
Farkas says the driver, another female, pulled over, and Nicholson fled on foot with the gun. The driver then proceeded to the mall parking lot and called 911.
Thanks to tips from community members, Nicholson was located and taken into custody without incident.
"He was found to have an outstanding Laramie County warrant for a probation violation on an original charge of driving under the influence," said Farkas.
Farkas says Nicholson was booked on the warrant as well as a charge of accessory after the fact to manslaughter, and Munguia was booked on a charge of manslaughter.
The case remains under investigation by police.
READ MORE:
KEEP READING: Scroll to see what the big headlines were the year you were born
Here's a
look at the headlines
that captured the moment, spread the word, and helped shape public opinion over the last 100 years.