Thunderbirds Gun for Upset at Unbeaten Natrona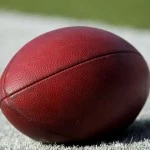 Cheyenne East (7-3) will try to replicate last year's 24-19 playoff upset when the travel to Casper to take on unbeaten Casper Natrona (10-0) this evening at 7. Natrona hasn't lost a game since that playoff upset, and has only been seriously challenged once–a 20-17 regular season ending victory against previously unbeaten Gillette. Natrona defeated East 34-2 on September 28, holding the T-bird offense to only 56 yards TOTAL offense. Natrona also didn't have a turnover in that game, and the Mustangs average starting field position was the East 46 yard line.
. East is coming off of a 45-6 shellacking of arch-rival Cheyenne Central in first round playoff action last Friday. The winner of this game advances to the state 4a championship game against the winner of the Sheridan-Gillette game.