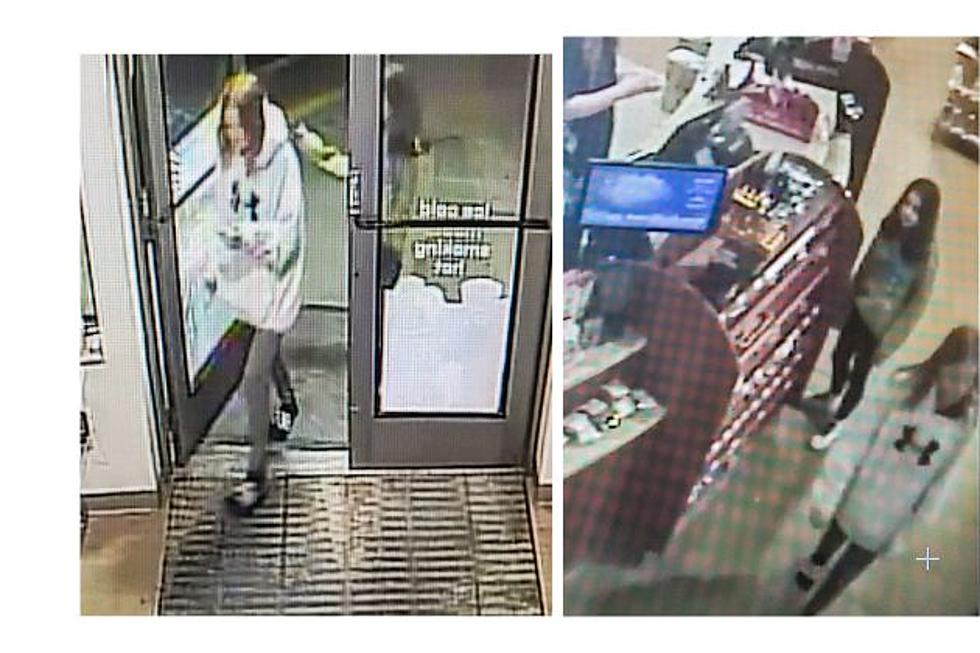 Wyoming Sheriff's Office Seeking Stolen Car Suspects
Canva/Sweetwater County Sheriff's Office
The Sweetwater County Sheriff's Office is looking for a pair of suspects in a recent auto theft case.
That's according to a post on the agency's Facebook page.
The post says the two females shown in the above photo were caught on surveillance entering and leaving the Kum and Go on 9th Street in Rock Springs in a stolen vehicle. While the car has since been recovered, investigators are still looking for the suspects.
They are described as a "Young dishwater blonde female white Under Armour hoodie and flip flops and young brunette female with sweatshirt, black leggings/joggers and white high-top sneakers."
The post asks anyone with information to  "please contact Deputy Vondenkamp at (307) 522-6499 or vondenkampc@sweetwatercountywy.gov."
It also says any tips will be "handled with discretion."
Foraging in the Rain with Heirloom and Native Chef Leah Burback
Chef and owner of Heirloom & Native identifies plants at Rotary Park. June 2023.