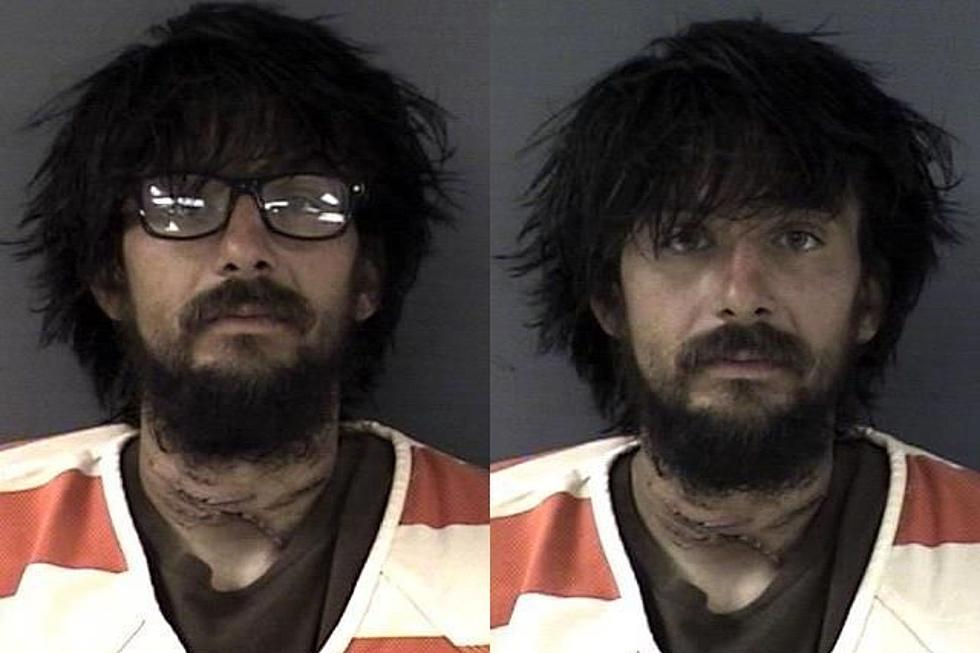 Wyoming Man Accused of Stealing Pickup, Dragging Driver 30 Feet
Laramie County Sheriff's Office
A 35-year-old Lusk man is facing a felony charge after allegedly stealing a pickup in Cheyenne Monday morning.
According to arrest records, the driver of the pickup had momentarily stopped on the on-ramp at Interstate 25 and Vandehei Avenue to secure some branches in the truck bed and had just gotten done when Harley Simon Kingma reportedly got into the driver's seat and sped off southbound.
The driver reportedly attempted to hold onto the passenger side door handle as Kingma drove off and was drug about 30 feet before the door handle broke off.
A Wyoming Highway Patrol trooper spotted the stolen pickup north of Cheyenne near milepost 23 and eventually stopped Kingma near the Platte County line where he was taken into custody without incident.
When asked why he stole the pickup, Kingma reportedly told the trooper that he was trying to get away from the people that were chasing him and trying to kill him.
The trooper said he observed multiple signs of self-harm, including multiple scabbed cuts on Kingma's neck.
Kingma was subsequently charged with felony theft.
He's currently being held in the Laramie County Detention Center on a $5,000 cash bond awaiting a June 21 preliminary hearing.
10 Items You Should Never Leave In Your Vehicle - Thieves Love These Items
We've all been guilty a time or two of leaving one or more of these items behind in our vehicles. However, thieves love these particular items for the ease of making some major cash down the road. Find out which items make the cut in our list below.