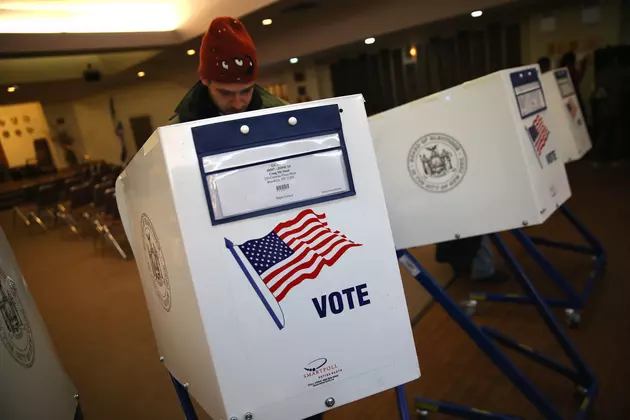 Wyoming Election Official Expects Record Turnout
John Moore, Getty Images
The Election Director in the Wyoming Secretary of State's office is predicting "unprecedented" voter turnout in the state this year.
Kai Shon says his department is preparing for record numbers of voters. He says it's clear that voter interest across the country this year is unusually high, and says that's also true in Wyoming.
The state's primary election is Aug. 16 and features Republican and Democratic contests for Wyoming's lone congressional seat, which is being vacated by incumbent Cynthia Lummis.
But election turnout in the state is generally much higher for general elections than primary contests. General elections which feature a presidential race usually generate the highest voter turnout.
Shon says the interest in this year's election in Wyoming is also shown by the unusually high number of candidates who have filed to run for office.
While he didn't cite a specific number, he did say that 22 percent of candidates filing for office are female and said a lot of younger people have also filed to run for office this year.