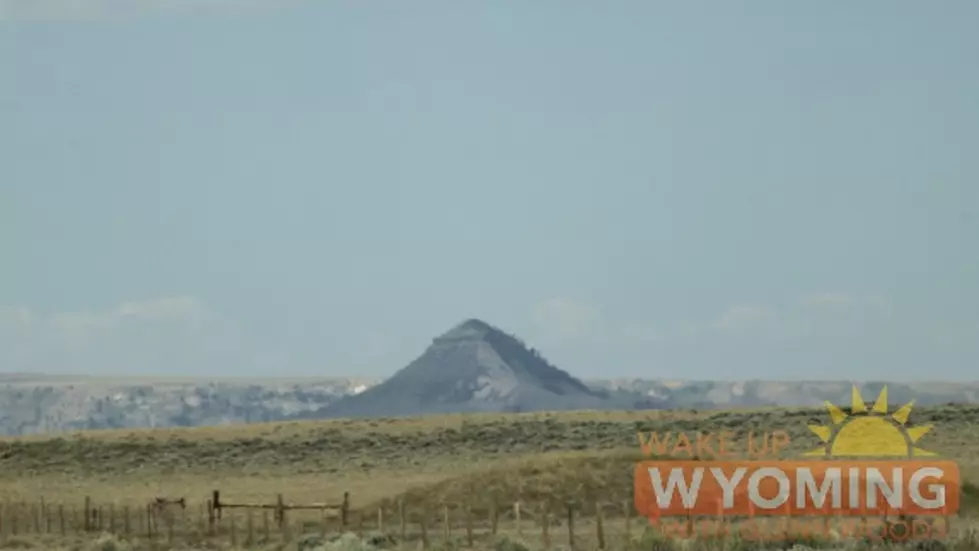 Who Built This Mysterious Wyoming Pyramid (VIDEO)
Mysterious Pyramid In Wyoming photo by Tim Mandese
Frankly, I was getting bored while driving. The highway ran perfectly straight for many miles. Snow fences - so many snow fences. Then, finally, a sharp turn to the west, right before county roads 4 and 6.
That is when I saw it and I sat up straight in my seat. Was it natural, man-made, or an illusion?
It seemed to be a perfect pyramid. There was a separate cap at the top, as if windows had been installed. Maybe a balcony. The view from the highway was clear. This was a pyramid.
I laughed a little, imagining the show Ancient Aliens coming out this way to shoot an episode.
You'll be able to see it, too, in the video below.