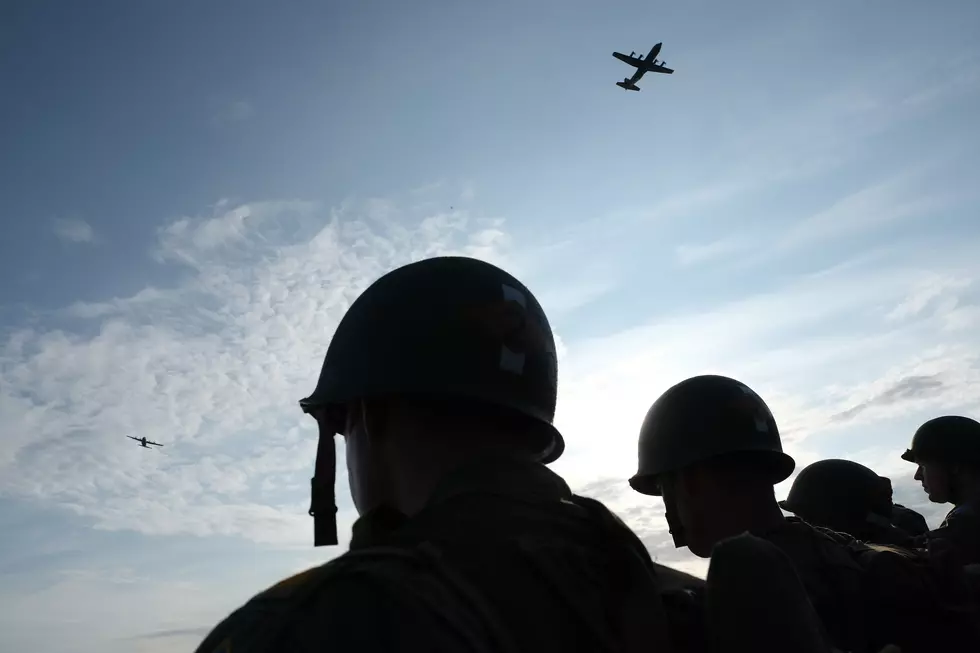 'Welcome Home, Veterans' Virtual Celebration for Wyoming Veterans on March 30
Sean Gallup, Getty Images
Governor Mark Gordon announced that he and the Wyoming Veterans Commission will celebrate 'Wyoming Veterans Welcome Home Day' with a virtual ceremony on Tuesday, March 30 at 10 am.
A release noted that the ceremony will feature remarks by Governor Gordon, Major General Greg Porter, the Adjutant General of Wyoming, and the Veterans Commission Chairman, Travis Deti.
"The day of welcoming was codified in state law during the 61st legislative session for March 30 of each year, the date U.S. combat troops would have set foot on Wyoming soil after returning home from the Vietnam War in 1973," the release stated.
The release emphasized that all Wyoming Veterans, especially those from the Korean War, the Vietnam War, and other Veterans who were not properly thanked upon their return home are invited to watch the event and receive the welcome and thanks of a grateful state.
Additionally, Military, surviving spouses of veterans, and family members are also welcome to attend the virtual event.
The ceremony may be viewed at the following locations:
https://www.facebook.com/WyoVets
https://www.youtube.com/wyoguard
For Veterans of any age, of any war, in any station...thank you for your service. And welcome home.
Surprising Things Turning 100 in 2021
Pictures From Wyoming Snowpocalypse 2021
After two days and 30-odd inches of sow, southeast Wyoming was left buried. An in the grand tradition of every generation since the invention of the camera, we took pictures of the snow.
The Blizzard of March 2021 covered up our driveways, fences, and in some cases porches. It trapped up in our homes and canceled our plans.
Here's a quick look around the Cheyenne area from Sunday (March 14) and Monday (March 15).