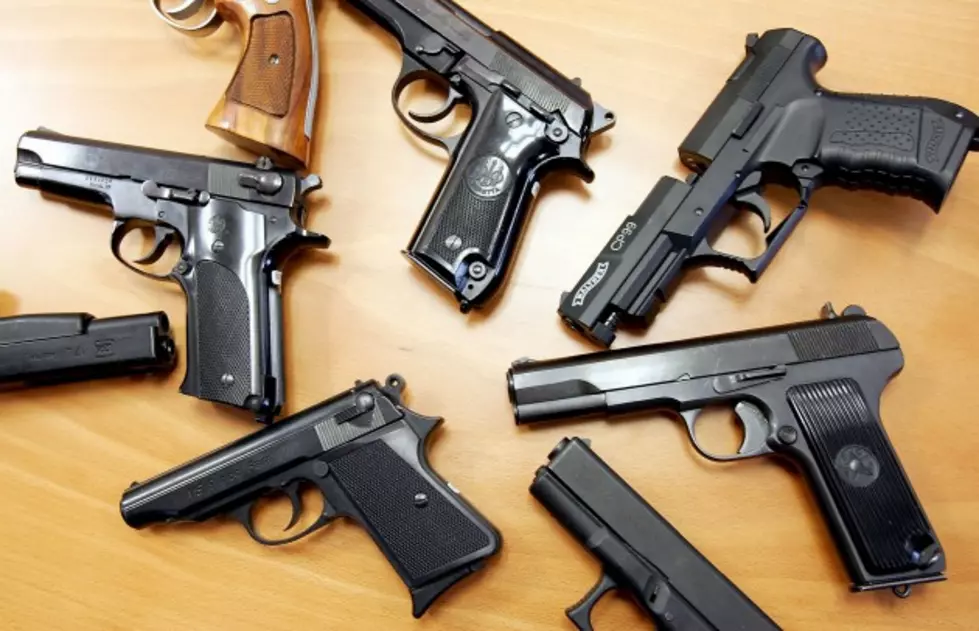 Two Men Sentenced for Stealing Guns from Gillette Pawn Shop
Scott Barbour, Getty Images
Two men were sentenced recently to federal prison for stealing more than 30 guns from a Gillette pawn shop that were sold to a drug dealer in Colorado.
U.S. District Court Judge Alan Johnson sentenced Devon Gerlosky to six years six months imprisonment to be followed by three years of probation for possession of stolen firearms.
Johnson also sentenced Gabriel Rodgers to three years eight months imprisonment for possession of stolen firearms and conspiracy to distribute LSD and marijuana.
The judge ordered them to pay $27,115.57 in restitution.
The grand jury handed up the indictment in September, and both men pleaded guilty in January.
The case started June 30 when the U.S. Bureau of Alcohol, Tobacco, Firearms and Explosives began investigating a burglary of 32 firearms from the pawn shop, according to an affidavit by the ATF agent.
Most of the stolen weapons were handguns.
The pawn shop's owner provided surveillance video to the agent.
The video showed an adult throw a duffle bag through a window he'd broken, climb through the window, and walk around in the shop. The suspect put the guns in the bag and left.
About an hour later, a juvenile entered the shop, walked around and left through the broken window, according to the affidavit.
The next day, the agent interviewed the juvenile, who said the adult, later identified as Gerlosky, concocted the plan to burglarize the pawn shop. Before the break-in, they'd broke into vehicles, stole a lot of items including two guns and car they planned to use for the burglary.
The juvenile said they went to a store, bought clothes to disguise themselves and burglarized the pawn shop.
Gerlosky told the juvenile that a man, later identified as Rodgers, would pay the two $2,500 for the stolen guns and then take the firearms to Denver to sell them.
The agent and a Gillette police detective interviewed Gerlosky who said he, Rodgers and another man were planning to burglarize the pawn shop. But the other man and Rodgers had a falling out. The other man said he was afraid of Rodgers who had connections with people who would kill him.
Through other interviews, the ATF agent learned Rodgers and another person from South Dakota went to Denver to sell the firearms to his cocaine supplier, who would say he would murder people for $1,500.
Rodgers also would show photos and videos on Snapchat of firearms with the sales tags still on them. One of the photos also showed the duffle bag with firearms in them.