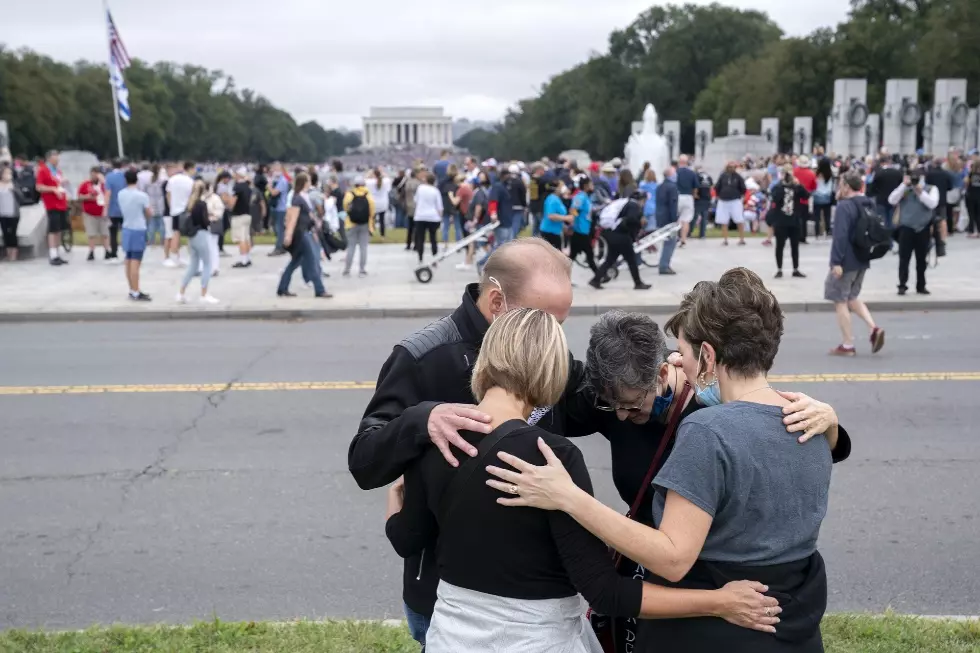 Trump to Nominate Conservative Amy Coney Barrett for U.S. Supreme Court

People pray during a prayer march, led by evangelist Franklin Graham, in Washington, D.C., U.S., on Saturday, Sept. 26, 2020. U.S. President Donald Trump will be meeting with evangelical faith leaders at the White House this afternoon, before he is expected to nominate Amy Coney Barrett to be his Supreme Court nominee. 
Stefani Reynolds - Bloomberg via Getty Images
WASHINGTON (AP) — President Donald Trump is set to nominate Judge Amy Coney Barrett to the Supreme Court, capping a dramatic reshaping of the federal judiciary that will resonate for a generation.
He also hopes it will provide a needed boost to his reelection effort as he looks to fend off Democratic candidate Joe Biden.
Republican senators are already lining up for a swift confirmation of Barrett ahead of the Nov. 3 election, as they aim to lock in conservative gains in the federal judiciary before a potential transition of power.
She would be the sixth justice on the nine-member court to be appointed by a Republican president, and the third of Trump's first term in office.
Enter your number to get our free mobile app
Beware of These 50 Jobs That Might Vanish in the Next 50 Years
Beware of These 50 Jobs That Might Vanish in the Next 50 Years