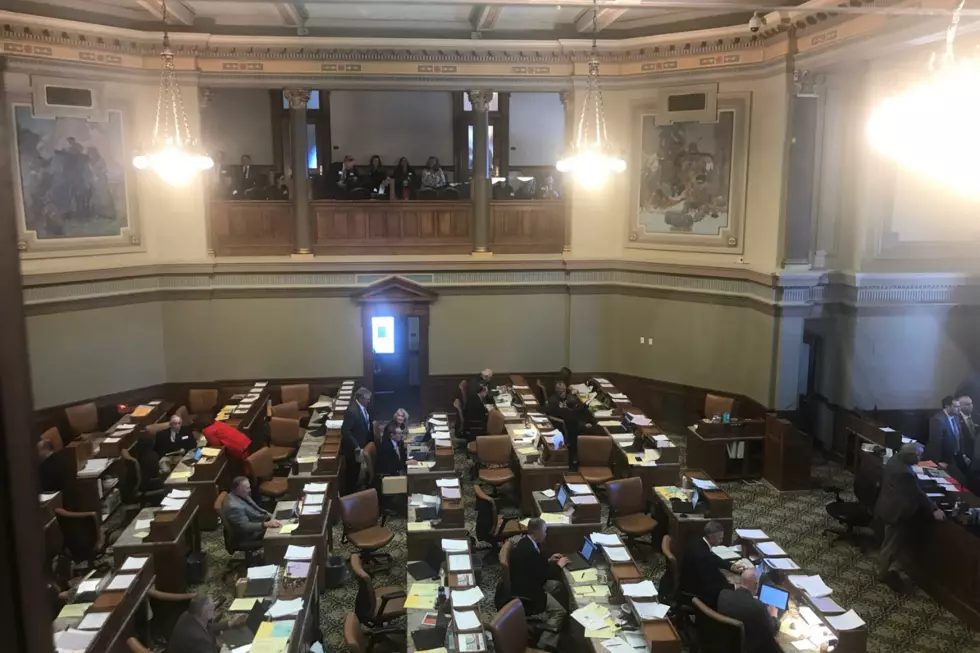 Proposals On Medicaid, Electric Cars, Border Wall Die In Wyoming Legislature
Doug Randall/Townsquare Media
Bills to expand the Medicaid program, send Wyoming money to help pay for a border wall and a resolution calling for phasing out electric cars in the state by 2035 are all dead for this session of the Wyoming Legislature after failing to win approval in time for a legislative deadline.
Yesterday was the deadline for bills to be approved by the Committee of the Whole for the 2023 Legislative session.
Among the items that died after missing that deadline on Monday were the following:
House Bill 80, Medicaid Expansion. The latest effort to expand the Medicaid Program under the federal Affordable Care Act. Similar proposals over the past decade have repeatedly been defeated in what has become an annual topic considered by state lawmakers. Supporters argue that Wyoming is paying into the program anyway  and that the proposal would extend insurance coverage to the state's working poor. Some supporters also argue that it would help hospitals in the state who currently are on the hook for caring for people without insurance. Opponents have said the federal government can't be trusted to continue picking up 90 percent of the cost and that it will end up costing the state a lot of money in the long run. Some also argue that expansion violates the original purpose of the Medicaid program.
While Medicaid Expansion is dead for another session, a bill that would extend Medicaid coverage for low-income postpartum mothers  for a year remains alive for now.. House Bill 4 was approved in a Monday House vote by the Committee of the Whole.
Also dying by virtue of missing Monday's deadline was Senate Joint Resolution 4, a resolution calling for the phasing out of electric car sales in Wyoming by 2035. As a resolution the proposal would have had no force of law, but rather would be statement of legislative opinion. Supporters said it is an important statement in favor of Wyoming's oil industry, which would be hurt by the decline of sales of traditional gasoline powered cars. Opponents argued that it amounted to meaningless political posturing with  no real-world impact at all.
Also dying on Monday was Senate File 166, which was defeated by an 18-12 margin in a  Senate Committee of the Whole vote. That bill would have called for Wyoming to send $5 million to states that border Mexico to help build a border wall and also to send illegal immigrants in Texas, Florida and Arizona to U.S. sanctuary cities. Supporters said the legislation would signify Wyoming doing it's part to improve border security. Opponents argued that it would be a waste of money that could be used to help Wyoming residents and programs. One opponent, Sen. Tara Nethercott, [R-Laramie County] also questioned whether Wyoming should be paying to transport terrorists and drug traffickers among the immigrants further into the United States.
There Are New Guidelines To Tipping, What About In Wyoming?