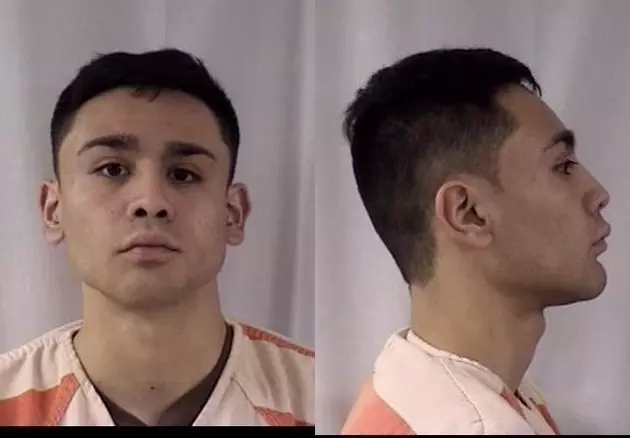 Juvenile Arrested, Man Wanted In Connection With Weekend Homicide
Laramie County Sheriff's Department
The Laramie County Sheriff's Department has arrested a 17-year-old male in connection with the death of a 19-year-old Cheyenne man this past weekend, according to a spokeswoman for the department.
Capt. Linda Gesell says the 17-year-old has been arrested for being an accessory before the act of arson and accessory after the fact of first-degree murder. Gesell says the department is looking for 21-year-old Armando Raul Ramirez-Serna (above) for questioning in connection with the death of Justin Robinson.
Gesell says Robinson died of a single gunshot wound to the head. A burned vehicle was found on Burlington Trail Road. Gesell said earlier this week investigators were trying to determine if Robinson's death was related to a gunshot that was heard in the 7600 block of Braehill Road early Sunday morning.
A Smith and Wesson .40 caliber handgun that had been stolen in a burglary and some blood were found at the scene of the reported shooting.
A release from the sheriff's department which was issued Thursday evening warns people to use extreme caution if they see Ramirez-Serna.
He should not be approached, and anyone who sees him should call 911 immediately, according to the release.