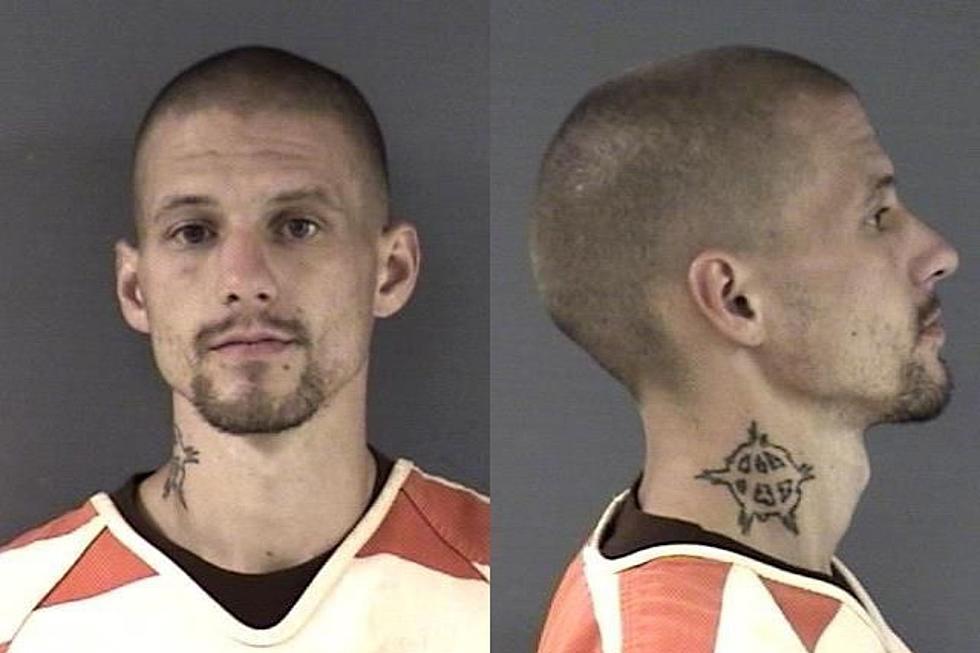 UPDATE: Burns Homicide Suspect Charged With Second-Degree Murder
Laramie County Sheriff's Office
UPDATE:
The Laramie County District Attorney's Office has charged Tyler Hill with second-degree murder.
Hill made his initial appearance in Laramie County Circuit Court this afternoon, during which his bond was set at $250,000 cash and his preliminary hearing was scheduled for Sept. 1 at 9 a.m.
---
ORIGINAL STORY:
The Laramie County Sheriff's Office is recommending the suspect in Wednesday's deadly shooting in Burns be charged with second-degree murder.
According to a department Facebook post, deputies were called to 4572 Teal Ln. at 1:23 p.m. and arrived to find a man who had been shot and pronounced dead by Laramie County Fire District #6.
The LCSO says the suspect, 25-year-old Tyler James Hill, fled the scene, but the Pine Bluffs Police Department was able to locate him and he was safely taken into custody at 1:59 p.m.
According to arrest records, detectives were later told that Hill was in a verbal altercation with the man, whom the LCSO has yet to identify, and shot him with an unknown small black firearm.
Public Information Officer Brandon Warner wouldn't confirm whether the informant was 37-year-old Tabetha Ivy Hodge, who lives at 4572 Teal Ln., but she was arrested at the sheriff's office at 5:21 p.m. on a Laramie County District Court warrant for probation revocation.
As of 10:38 a.m. Thursday, Hill had yet to be formally charged.
How Many in America: From Guns to Ghost Towns
Can you take a guess as to how many public schools are in the U.S.? Do you have any clue as to how many billionaires might be residing there? Read on to find out—and learn a thing or two about each of these selection's cultural significance and legacy along the way.