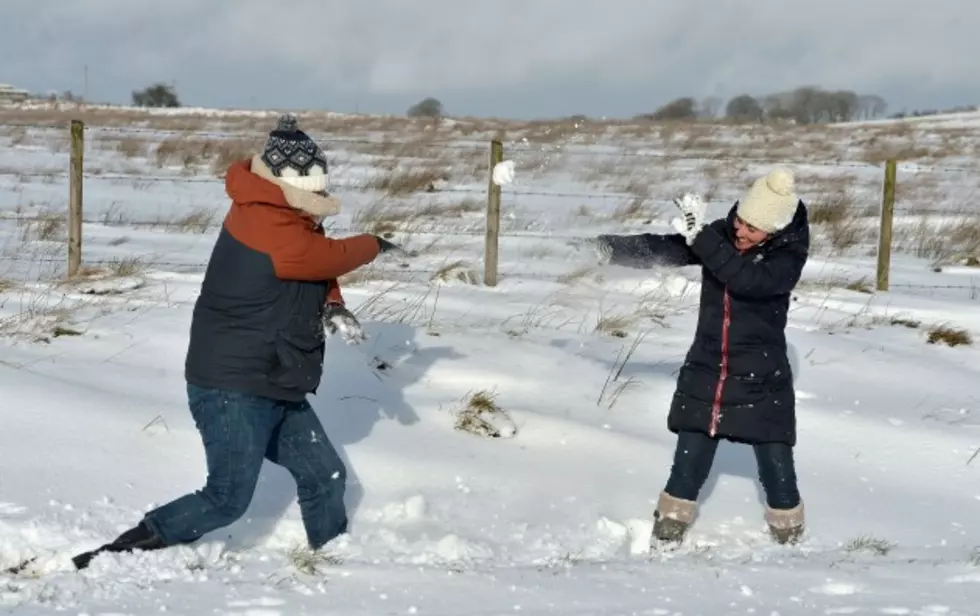 Don't Let The Wyoming Cold Get To You – Try These 5 Things When You Get Bored!
Charles McQuillan, Getty Images
The temperatures have been below freezing for some days here in Wyoming. Rather than stay in, get outside and try some of these fun experiments with friends.
Here are 5 ways to entertain you, friends and the kids when it gets really, really cold outside. Try them out for yourself and then tell us how it went.
1

Make Snow With Boiling Water

You too can entertain family and friends by making boiling water turn to snow. Wow!

2

Probably a good idea to don the goggles for this one.

3

It's hammer time. That's right! Banana 'hamma' time! You'll have to put the banana outside over night before you can use it as a useful tool. A great idea should you misplace your hammer!

4

It's really a lot more fun than watching grass grow. It's a whole lot cooler too, on so many levels.

5

Ice holes are used for more than just ice fishing. If you're really brave, and really stupid, you might try ice hole fishing. Do this at your own risk!