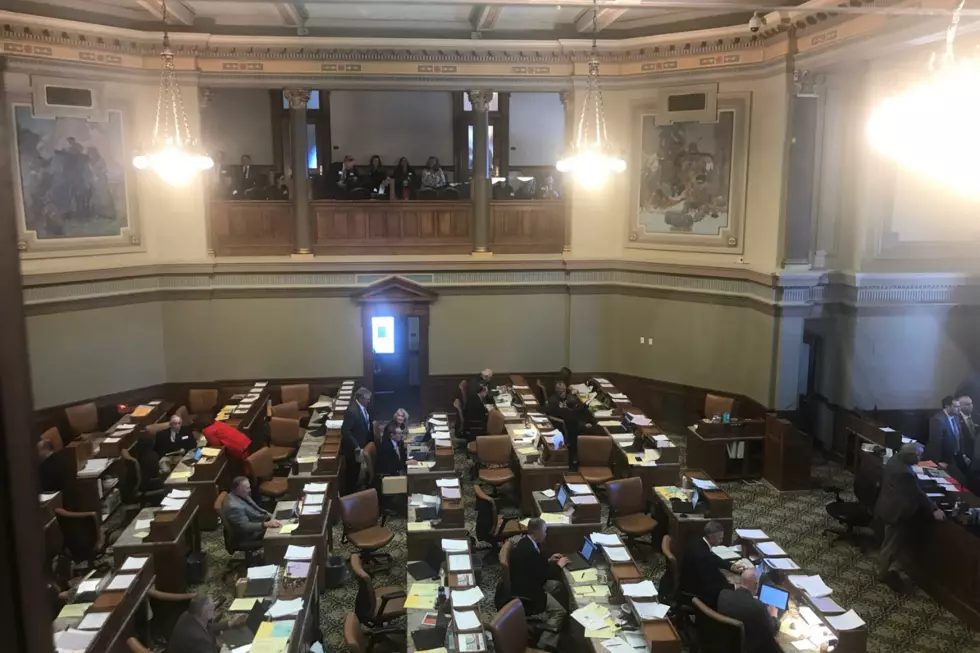 Confrontations In Congress Bring Back Memories Of Wyoming Brawl
Doug Randall/Townsquare Media
The U.S. Congress took on a confrontational tone this week, with a senator challenging a union leader to a fight in a committee hearing, and a congressman from Tennessee accusing the former Speaker of the House of "sucker punching" him in the hallway.
But those incidents were pretty tame compared to a 1913 incident in the Wyoming Legislature that gave new meaning to the term "floor fight."
It all grew out of a debate over who would be the next Speaker of the House on Jan. 20, 1913. Republicans and Democrats were almost evenly split in the body, and things got heated as a shouting match broke out between the two sides.
Shortly before noon, the shouting match escalated into an all-out brawl when Republican Martin Luther Pratt shoved Democrat William Wood from his chair. 45 minutes of yelling and fighting ensued.
Some accounts of the event claim that one lawmaker smashed a photograph over the head of another during the melee. Eventually, things calmed down, and a recess was called.
John C. Thompson of the Wyoming Tribune published his eyewitness account of the brawl the next day.
Pratt later commented on the confrontation, saying "I regret that the Democrats so far forgot propriety and parliamentary usage as to try to take forcible possession of the speaker's chair, but as they did so, I was obliged to use physical force to retain my position. After that one incident, there was no question as to my right and authority—possibly my ability—to retain possession of the speaker's chair and wield the gavel."
Hard feelings from the event lingered. In a break from tradition, the 1913 official Wyoming House of Representatives portrait featured two separate photos, one each for Republicans and Democrats, according to wyohistory.org.