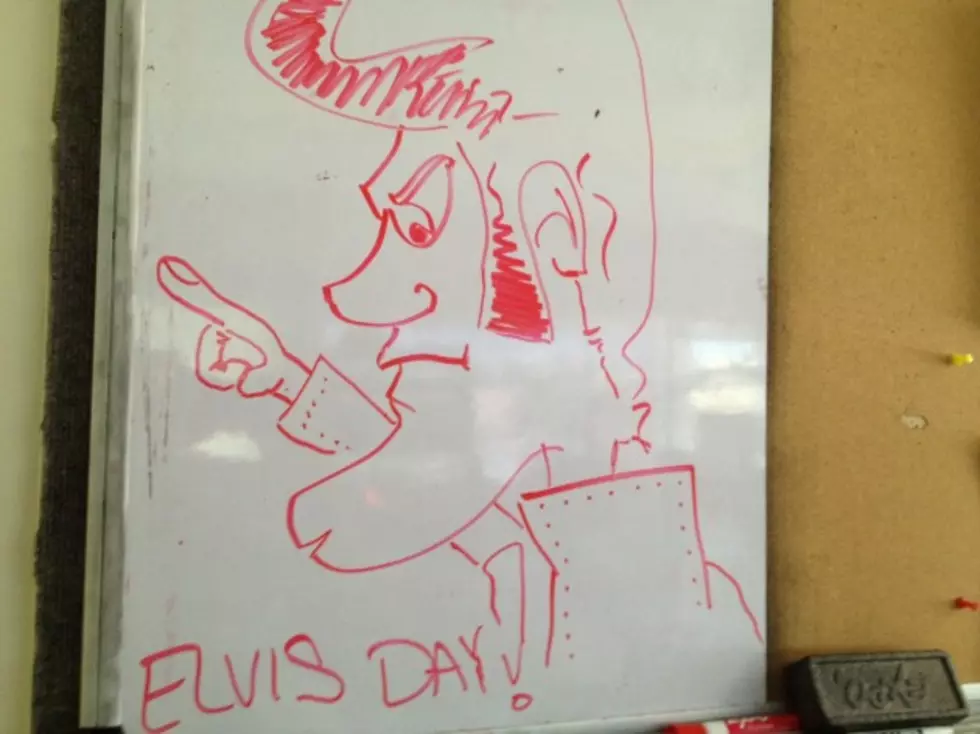 Co-Workers Hidden Talents: Gary Freeman The Cartoonist
Mike Rorabeck, Townsquare Media
Do you know someone at your workplace with hidden talents?
Everyone has their own unique talents, but sometimes you have no idea what someone you work with can do until you happen to accidentally discover their hidden talents.
Maybe your office has had a potluck and you discover who can really make a masterpiece in the kitchen, or you have your Christmas party at the bowling alley and you see who's got their own ball and shoes. (And the highest score at the end of the party)
At the radio stations on the third floor of the ANB Bank in downtown Cheyenne, we occasionally will see graffiti scrawled on whiteboards in different rooms. Sometimes there are even some cool drawings we weren't sure who had made.
We've uncovered our mystery artist as our very own morning host on AM650 KGAB, Gary Freeman. He has a unique style that is evident in each of his drawings that you will notice. Gary was obviously influenced by some of the School House Rock videos.
Do you have someone you work with who has hidden talents?