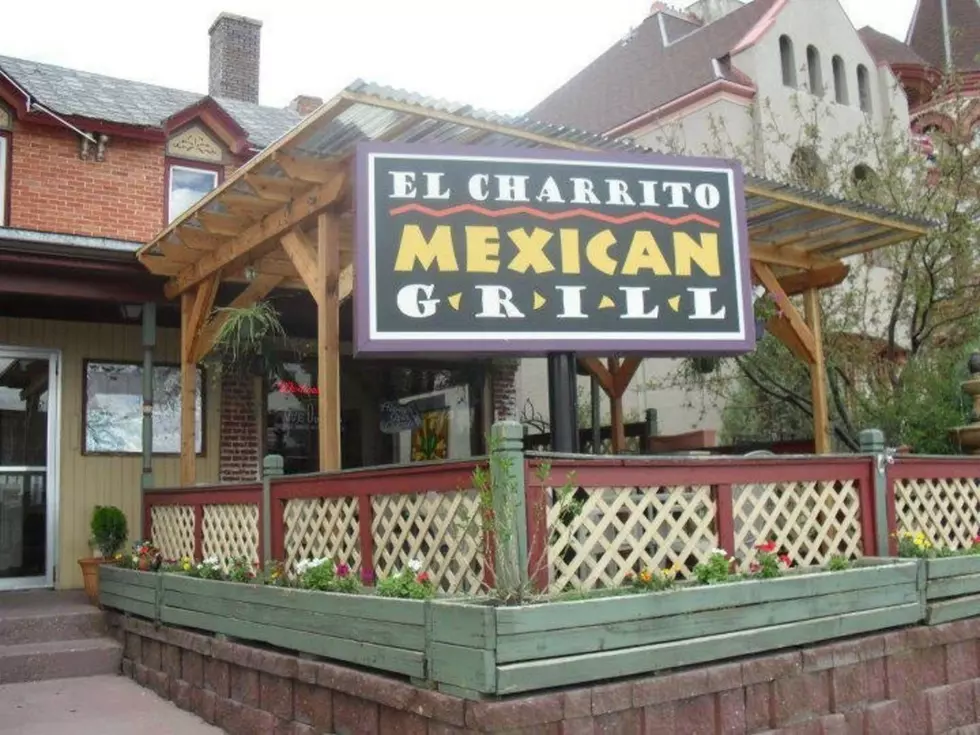 Cheyenne's El Charrito Resturant Closing After 16 Years
Visit Cheyenne
After 16 years, the owners of El Charrito Mexican Grill are retiring. Jose and Maria Ramos opened the restaurant in 2003 and moved next door to the Nagle Warren Mansion on 17th Street in 2009. July 28th will be their last day in business.
"We've had a great business, great customers, who have become more like family, but like all good things, it must come to an end," their daughter Susie Ramos recently announced on Facebook. "We want to thank the city of Cheyenne for always supporting us for the last 16 years and helping fulfill our father's dream of owning his own restaurant."

Along with their historic downtown venue, El Charrito was known for their homestyle Mexican cuisine and giant margaritas. It is also popular with 250 Google reviewers, who rate it 4.4 stars. Reviewers on Trip Advisor rank it third out of 14 Mexican restaurants in Cheyenne.
The departure of El Charrito leaves a prime vacancy at one of downtown's Cheyenne many historic buildings.